Universal Studios Working on New DOOM Feature Film, Leaked By Cast Member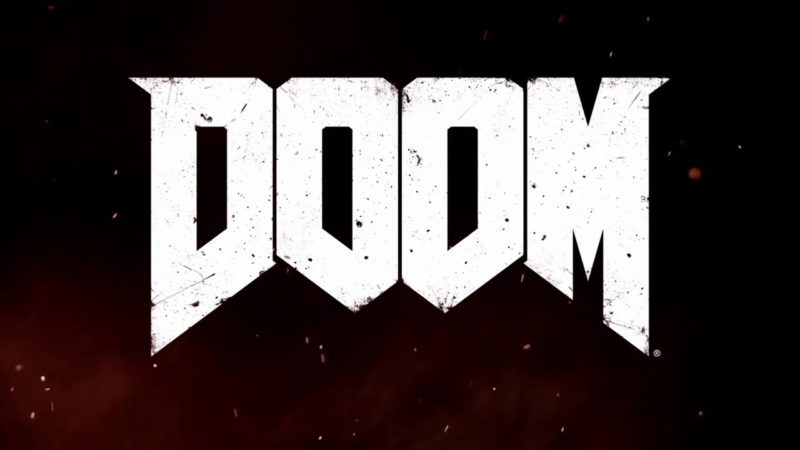 It's been a pretty long time since 2005's DOOM film, which received a lot of criticism from fans of the games for not having that much to do with the iconic gaming franchise. Largely being inspired by elements of the (at the time) recently released Doom 3 and weirdly the first Resident Evil feature film, DOOM starred Karl Urban and Dwayne 'The Rock' Johnson, and ditched the demon/hell aspects entirely for a simpler viral infection angle. It's honestly not… terrible, I have fun watching it (although I only payed 50 cents for my DVD) and the first person shooter sequence was at least fun to see (but it really could have used E1M1 there instead of the generic rock). Regardless, it's been a long ass time since that film, but apparently the newest DOOM has sparked an interest in the film's rights holder, Universal, to try again.
Wow I'm doing the next "Doom" movie w Universal Pictures! I just signed all the paperwork??I get to go back to Bulgaria again and work with some of my favorite people?This movie w a super cool Director AND my new record coming out, I feel like the luckiest girl in the world? pic.twitter.com/q8t4iI0bgO

— Nina Bergman (@ninabergman) April 17, 2018
Actress/singer-songwriter Nina Bergman tweeted that she's been cast in a new DOOM film, describing that she'll be working with a "super cool director" and maybe hinting that the film will be shooting in Bulgaria? With a little Hollywood magic, I could see that making for a serviceable surface of Mars. As far as the "super cool director", she responded to a (now deleted) tweet from Writer/Director Tony Giglio:
Oh it's just this guy who's an actors director, not scared of taking chances, thinks outside the box, writes crazy cool female characters and dialog. Basically and actors dream director! Check him out you could learn a few tricks from him! He seems pretty down to earth as well 😉 https://t.co/VIGuSVCmmk

— Nina Bergman (@ninabergman) April 19, 2018
Without putting too fine a point on it, my first guess for casting would be that Ms. Bergman is playing Olivia Pierce, one of the primary antagonists in DOOM 2016. This would be encouraging, seeing as it would indicate that the film is an adaption of that game, which hopefully would mean more frantic gore based action rather than trying to be a slow paced horror film. Of course, I could be totally wrong and she could be playing an entirely new character, but my hopes are high to get a film that goes ball to the wall the way the game does. We've seen a couple of examples of high octane gory action films lately, from the amazing John Wick series to the entirely first person Hardcore Henry. Hopefully something along those lines is what this film will be going for, but we'll have to just wait and see for now.
[Source]