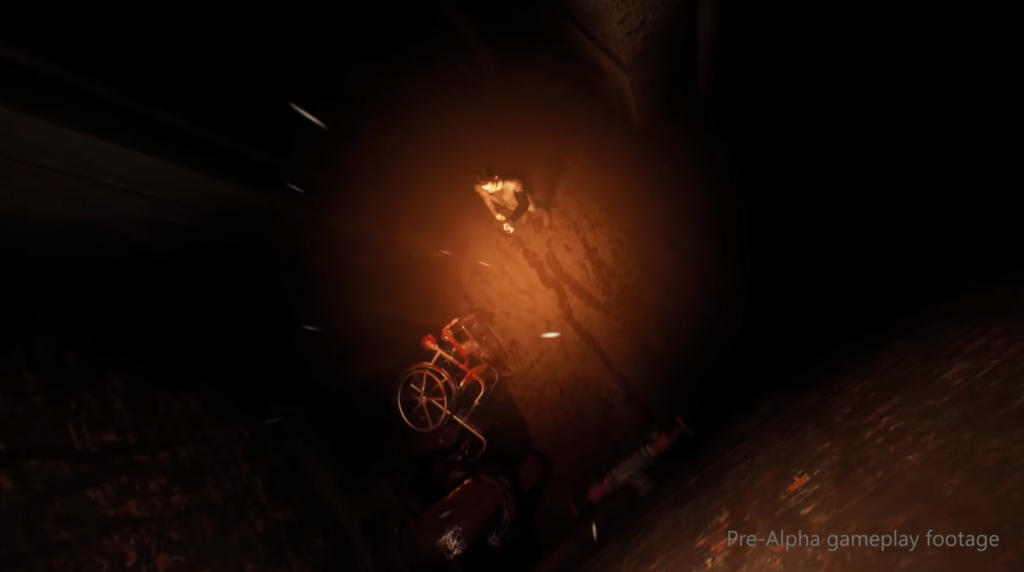 Ah, Silent Hill, how we miss you. It doesn't seem like a new game will ever see the light of day. With the Kojima/del Toro collaboration being abandoned in 2014, and rumor upon rumor about a new installment in the series being quashed at every turn, the influential psychological horror series is all but dead in the water. While Konami may not be interested in the continuation of this beloved franchise, a group of fans has recreated the original game's opening moments using Epic's Unreal Engine 5.
Four and half minutes of real-time gameplay footage was recently uploaded to Codeless Studio's YouTube channel showing off what SH1 could look like with a new coat of paint in a modern engine. The pre-alpha footage depicts a revamped version of Harry Mason roaming the streets of the titular, foggy town looking for his daughter. The video ends just as Harry has discovered a dismembered corpse hanging on a chain-link fence at the end of a dark, rainy alleyway.
Sadly, it doesn't look like Codeless is looking to release this version, according to DSO Gaming, which means we won't get to play it. Hopefully, there'll be more footage released down the line. Even though we got Shattered Memories in 2009, the chance to have a straight-up Silent Hill 1 remake might be enough to satiate most fans until Konami decides to officially make a new one.
The original director of Silent Hill, Keiichiro Toyama, is currently working on Slitterhead with his new studio, Bokeh Game Studios. Early footage shows that while it might not have the same moody atmosphere as its predecessor, it's at least a new IP to look forward to from a developer that brought us one of the best psychologically-driven survival horror games of all time.
You can check out the new Silent Hill Unreal Engine 5 pre-alpha footage below.