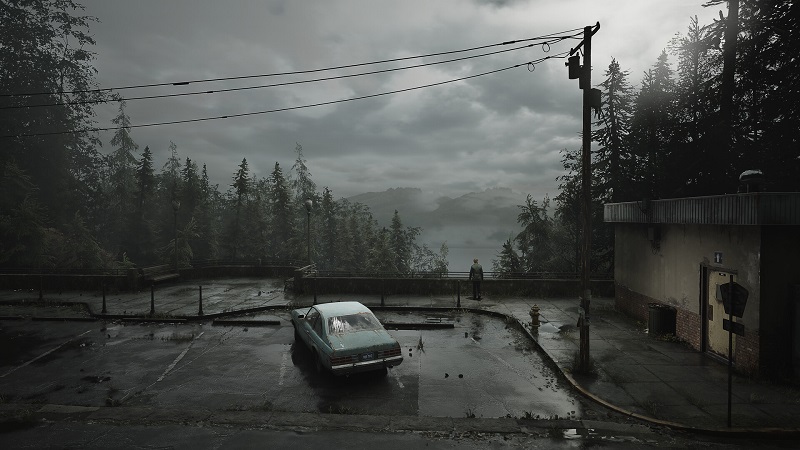 Since the announcement last year, Silent Hill fans have been on tenterhooks about the return of Konami's iconic series. As well as new entries, there's also the remake of Silent Hill 2, helmed by Bloober Team. As it stands, we don't know when the reimagining of one of the most influential horror games will be coming, but it might be getting featured at Tokyo Game Show.
That's according to a banner ad on the game's Steam page (as spotted by Gagadget). We can clearly see Tokyo Game Show 2023 being advertised at the top. While this could just as easily be nothing, a quick dive into the event's page shows that Silent Hill 2 is listed under the "Coming Soon" category, heavily suggesting the remake will be there.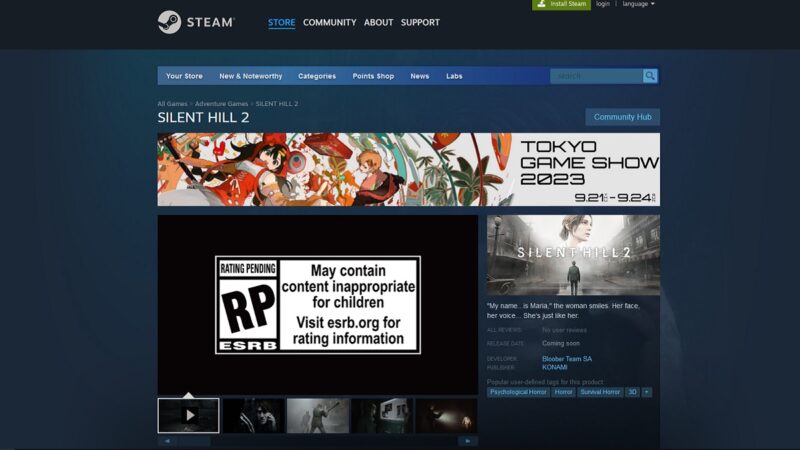 However, Silent Hill 2, nor Konami/Bloober Team, appear to be listed on the Tokyo Game Show website. However, the placing of this banner ad is hard to ignore, and many will be hopeful that the game will be featured, maybe even a demo showed off.
We've heard plenty of rumors about the remake of Silent Hill 2, and some speculate that it could be releasing this year. It's hard to gauge a unanimous opinion about the upcoming game. Many are excited that the legendary 2001 survival horror title is coming back. However, others are cynical about Bloober developing it. No doubt the studio's own work has been heavily influenced by the series, but it remains to be seen whether it can do a remake any justice.
Tokyo Game Show 2023 kicks off on September 21 and goes on until September 24. Notable studios and publishers will be there, including Capcom and Square Enix.