Shinji Mikami Announcing SOMETHING, "Rehearsed" Today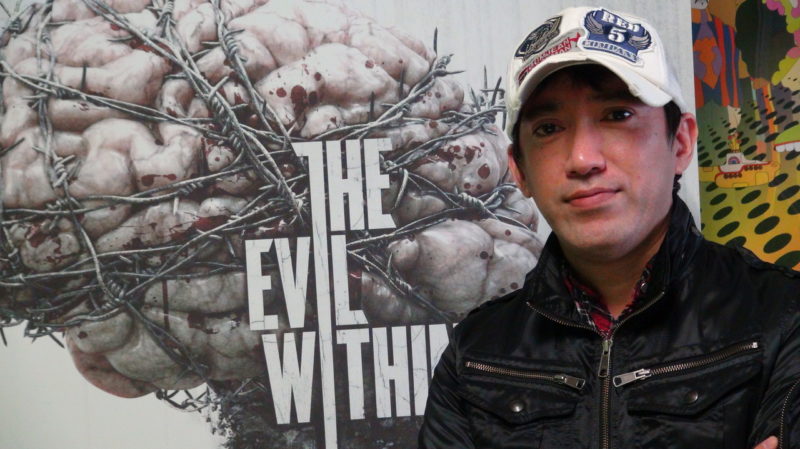 Welp sure does look like Shinji "godfather of survival horror" Mikami (creator of Resident Evil, Dino Crisis, and The Evil Within) is at E3 for something official. A few days ago he'd tweeted about traveling to E3, and we'd speculated it was a little too far a trip just for the sake of going. Yesterday he seemingly confirmed those thoughts by tweeting this:
リハーサル初日、終了

— 三上 真司 (@shinji_mikami) June 7, 2019
Yeah, that translates to "First day of rehearsal, end". Rehearsal? Rehearsing what? Most likely, a stage presence — walking out onto stage, delivering a short speech, and walking off as… a trailer plays. Him being at least part of whatever it is, and having some sort of stage appearance, gives me great hope for what this project could be. Especially considering that… well, he really hasn't done this sort of thing recently. The Evil Within, the original 2014 game, was never enough to require a stage presence, and almost all English interviews appear to have been conducted with Pete Hines, the Vice President of Bethesda's PR and Marketing. Mikami did do interviews, we even conducted one with him, but he never appeared on stage — nor did he for The Evil Within 2 (although admittedly he didn't direct that one).
In fact, the last time I can find him appearing on stage (he did present RE4 with a pre-recorded video) at all is a presentation for Devil May Cry in 2001. That's 18 E3s friends. Whatever he's there for… it feels big. I don't want to get anyone's hopes up for no reason but… damn friends. There's been speculation from a lot of fans that he could be involved in REmake 3, or the ever floating Dino Crisis remake. There's no way to know of course, and as I joked before there's as much chance it's for Shadows of the Damned 2 as anything else (which I would love — although EA's conference just came and went without a blip). This could all be for an entirely new IP as well. We won't know 'till we know. Regardless, when we see Mikami, it'll either be on Bethesda's show floor (where it's most likely Evil Within 3) or… Xbox's show (where the sky is the limit).
We'll be live streaming our reactions to E3 once Xbox kicks it off (because fuck EA, honestly), and boy-howdy can I not wait for… whatever this is. Xbox will be at 13:00 PDT/16:00 EDT/21:00 BST tomorrow, then if he's a no show there, Bethesda's showcase at 13:00 PDT/16:00 EDT/21:00 BST, right after Xbox's.