Shin Megami Tensei Liberation Dx2 Recruits Characters from Berserk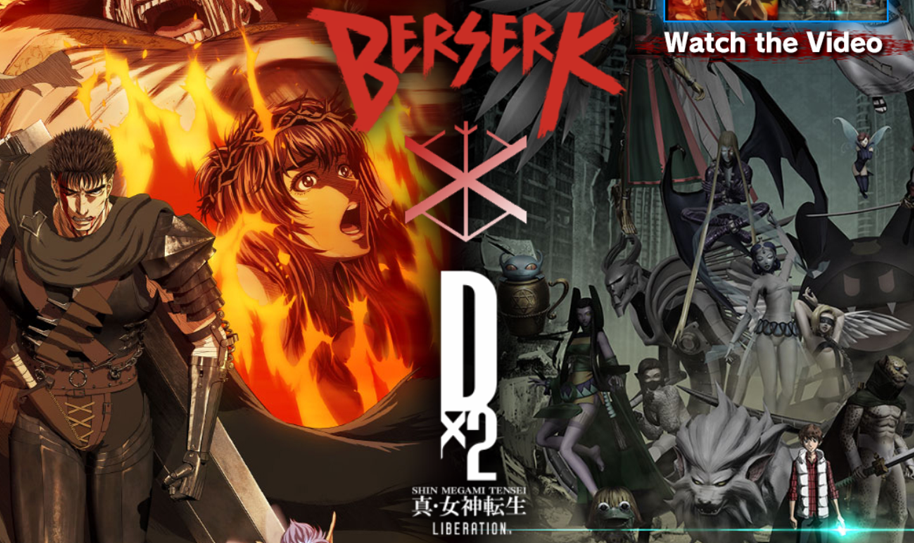 The latest upcoming collaboration event in Shin Megami Tensei Liberation Dx2 will allow you to recruit characters from the Berserk series. Originally announced earlier this year, this collaboration event has finally received its own website and a list of characters from the franchise fans can summon. The Berserk and Shin Megami Tensei Liberation Dx2 collaboration event will begin on May 27, 2020, and last until June 10, 2020.
In a recent broadcast from Dengeki PlayStation, the full roster of crossover characters was revealed. Fans of the Berserk series can recruit the likes of Guts, Skull Knight, Schierke, and Mozgus. All of these characters are five stars, so if you do manage to grab any of these collaboration characters, they'll pack quite the punch and be welcome additions to your roster. The specifics of each character will be revealed through the official website closer to the release of the event. The broadcast mentioned that this event will be fairly easy, so those just starting to play Liberation Dx2 will be able to complete it without much issue.
In addition to the collaboration event, Liberation Dx2 will also include log-in rewards for players that log-in during the event period. This includes in-game currency, and Berserk collaboration summon tickets. If you're a fan of the Berserk series, you'll want to get in on this event. Doubly so if you're a Shin Megami Tensei fan as well.
You can watch the trailer for this collaboration event below.
This isn't the first time Liberation Dx2 has done a crossover event. Last year, to celebrate the release of Devil May Cry V, Shin Megami Liberation Dx2 had a limited time event where players could recruit Dante (from the Devil May Cry Series heh). The other characters, V and Nero, were available to recruit via the limited time summon banner that accompanied the event.
Shin Megami Tensei Liberation Dx2 is immediately available on Android and Apple iOS.