Devil May Cry 5 and Shin Megami Tensei: Liberation Dx2 Collaboration Announced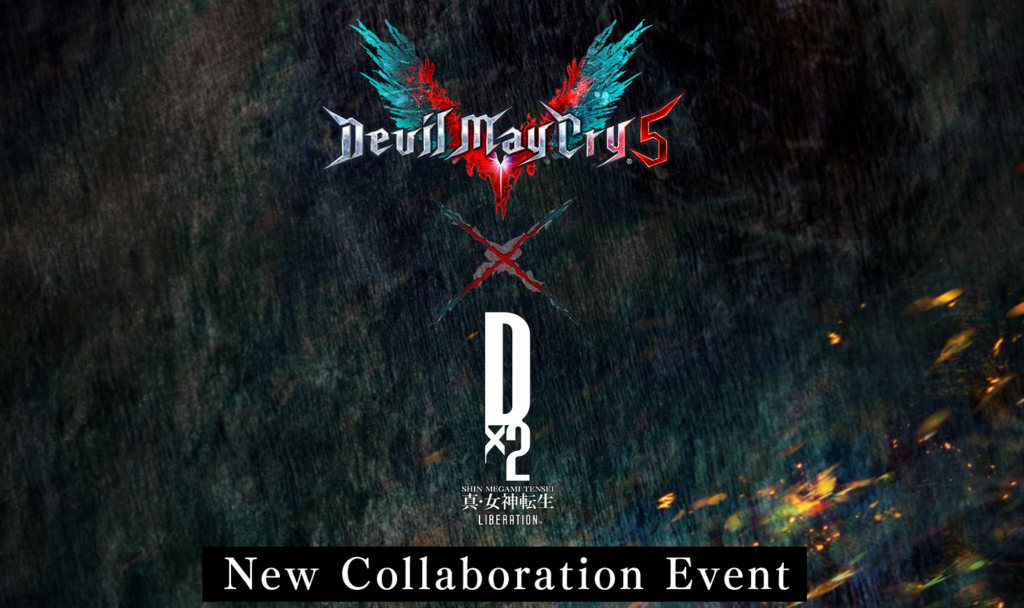 Hot on the heels of the highly anticipated release of Devil May Cry 5, a collaboration with SMT: Liberation Dx2 was just announced. This crossover event will be released in both Japanese and Western regions, starting on March 14 with the pre-release campaign starting March 4 and lasting until March 13. The Countdown Reward Campaign in Western regions is exclusive to Facebook, so if you have a Facebook account hop on over the official SMT: Liberation Dx2 page and smash that like to get a 4-Start Dante among other valuable materials we'll be listing below. Additionally, the SMT: Liberation Dx2 website has listed information on both Nero and V who will also in the event in some shape or form. It's currently unclear what role they'll be taking in this event, but it'll be exciting to see this trio in Dx2 nonetheless.
An additional Countdown Login Bonus has been implemented into the game leading up this event, netting players both new players and those currently playing, in-game stamina and Summon Files. If you aren't yet playing SMT: DX2 but are thinking of downloading it to see Dante in action in the SMT universe once again, definitely consider downloading it now and getting a head start. These items will be invaluable as you progress through the game and will be handy once the collaboration finally hits. This event will start on March 7 and continue until March 13, ending with the release of the DMC5 crossover event.
Devil May Cry 5 Crossover Event Items:
1,000 Likes: 4-star Dante
1,250 Likes: Monster Dew x 5
1,500 Likes: Superior Summon File x 3
2,000 Likes: Ultimate Summon File x 1
Countdown Login Bonus:
Day 1: Superior Summon File
Day 2: Stamina +50
Day 3: Special Summon File
Day 4: Stamina +50
Day 5: Yasaka Magatama (3-star)
Day 6: Stamina +50
Day 7: Yata Mirror (5-star)
You can find more of our coverage on Devil May Cry 5 here. Devil May Cry 5 will release for PlayStation 4, Xbox One, and PC on March 8, 2019.