Rumor: Crows May be Returning in Resident Evil 3 Remake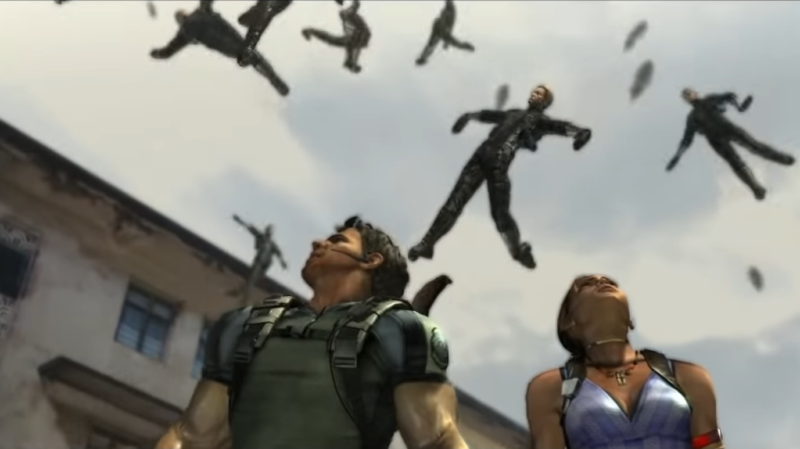 We've had a lot to get hyped up about in the past couple days regarding Resident Evil 3 Remake. Last week we got an all-new trailer and a treasure trove of screenshots, so the community is simply abuzz with excitement. I took the liberty of going a bit overboard dissecting (as per usual) all of that, and fans around the world are going stir crazy as the clock ticks down towards the release of the game. Meanwhile, it looks like a small tease might've slipped out right under our noses, and almost nobody noticed it. Tsuyoshi Otani, marketing planner for the BioHazard/Resident Evil Ambassador Program, tweeted this out the other day:
なんか某サバイバルホラーゲームででてきそう…#REBHFun https://t.co/bAlibnvuyC

— Tsuyoshi Otani (大谷 剛) @ Producer & Marketer (@rioluibro) January 16, 2020
Crows, along with Spiders and the Moth, were sorely missed by the RE fanbase when they were cut from REmake 2, and many have been hoping they'd see a return in Resident Evil 3 Remake. While this tweet isn't confirmation of anything, it's highly suspect regardless. Crows have been MIA in the mainline Resident Evil games since RE3/RE Zero (canonically/chronologically) not counting RE4 and 5 where they weren't enemies, and have only featured in spin-offs in the last decade or so. On top of that, the only over-the-shoulder perspective game they've appeared in since has been Umbrella Corps, where they were simply awful. How exactly we'll fight them, if they are indeed in Resident Evil 3 Remake, remains uncertain but here's hoping they aren't anything like that. Given that REmake 2 featured grenades and flashbangs, it's possible you may be able to kill them in the same way you could in RE4, albeit with a lot less money afterward.
All that said, f I may go out on a small limb of speculation here — what if he's not talking about Resident Evil 3 Remake? Capcom revealed that yet another Resident Evil game was currently in production and that members of the Ambassador Program (remember: Otani is the marketing planner for that) would get to be among the first to play it at an as-of-yet unannounced trade show. Whether or not that unannounced game is Resident Evil 8, Revelations 3, or something entirely new is impossible to know right now (although whatever it is, it most likely will be releasing on PS5 and Xbox SX), just worth mentioning in case this tweet ends up not relating to Resident Evil 3 Remake. We can only wait and see, and at the moment we have only 76 days (at the time of writing) until release on April 3rd across Xbox One, PlayStation 4, and Steam.
[Source]