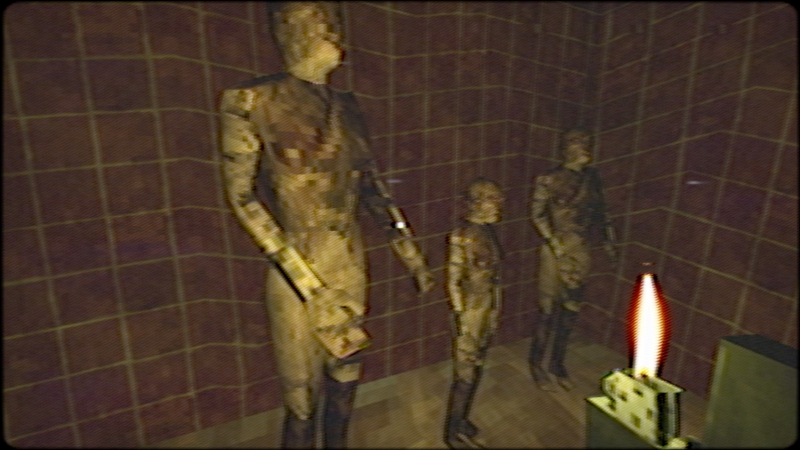 If you've dabbled in the modern resurgence of low-poly retro horror games, you've probably heard of Puppet Combo. The indie game savant is well known for his 70's and 80's slasher movie-inspired aesthetic, and has released several popular horror games through itch.io and his personal Patreon. In March, he will be making his first official Steam release with Stay out of the House.
A first-person horror game with a visual style straight out of the late 90's, Stay out of the House puts players inside the house of a cannibalistic serial killer, and tasks them with surviving long enough to escape. In classic Puppet Combo tradition, Stay out of the House features a recognizable antagonist, like in his previous games Nun Massacre and Babysitter Bloodbath. Puppet Combo's signature visual style, cribbed right from wavy, 90's-era polygonal gaming, is also present, making this a must-see for any fan of retro horror games like Resident Evil and Silent Hill.
At any rate, it's good to see Puppet Combo grow his base beyond itch.io. If Stay out of the House proves successful, hopefully Puppet Combo can continue to tackle bigger projects down the road.
You can check out the game's teaser trailer down below. Be sure to check out Stay out of the House on Steam, and watch your back when it releases this March.
If you're looking for more indie horror goodness, be sure to check out recent free releases like Strayation and Filthbreed.