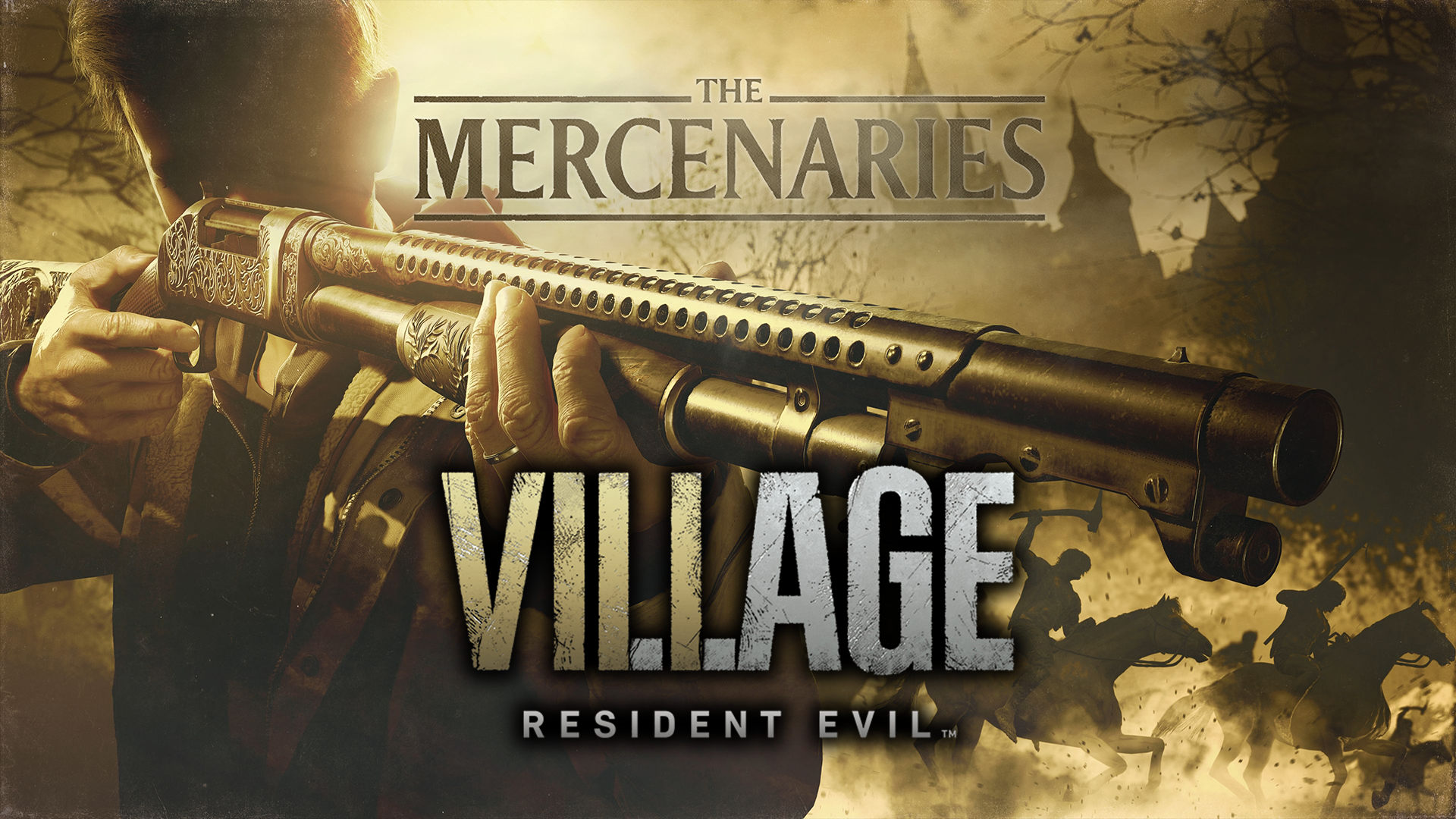 If you didn't get a chance to catch the new Resident Evil Showcase stream, God damn did you miss a lot. In comparison to the first Showcase from January, the unbelievable landslide of announcements and info we got from this is absolutely blowing my mind, and is enough that it's worth splitting into separate posts. We already covered the show's surprise finale reveal, that Resident Evil 4 VR is coming to Oculus Quest 2, which has blown my mind, so let's get to the meat of the show — Resident Evil Village. The news just relating to this game is absolutely nuts, and we'll of course be doing our usual deep-dive into the information later, but for now let's just go over each new piece as they rolled out during the stream.
To start with, there's an all-new trailer showcasing new characters, locations, and some snippets of story. We get our first real look at some catacombs, the interior of the factory, and some more of the village itself — along with a new look at a returning hero:
Following that, Capcom announced the Resident Evil Village demo, which is… kind of confusing, but Capcom lay it all out like this:
Intrepid players are invited to get an early taste of the action-packed horror that awaits when Resident Evil Village launches on May 7. Players can explore the village and castle areas of the game for up to 60 minutes in a limited time demo for PlayStation 5, PlayStation 4, Xbox Series X|S, Xbox One, Steam and Stadia. This multiplatform demo will be accessible for 24 hours starting May 1 at 5pm PT for North America, South America and Latin America residents, with a pre-load option starting April 29 at 5 pm PT.

In advance of the multiplatform demo, PlayStation 5 and PlayStation 4 players will have two early access opportunities, where they will have an 8-hour window to play 30 minutes for each section. The first date will offer the village portion starting April 17 at 5 pm PT with a pre-load option starting today at 4 pm PT. A second date will offer the castle area starting on April 24 at 5 pm PT with a pre-load option also starting today at 4 pm PT.
Like I said, a bit confusing, but par for the course following Resident Evil 2 Remake's '1-Shot' demo from 2019, which gave you 30 minutes to play the demo as many times as you could. Still very weird, and can be circumvented if you have multiple platforms (and PC players will most likely crack the timelimit within 10 minutes of it going live) but hey, what can you do.
Next up, and to be honest the biggest reveal from the Resident Evil Village section of the showcase, is the return of The Mercenaries, the classic bonus mode first introduced in Resident Evil 3: Nemesis (1999). This new take on the mode sees the player fighting off the horde with a new array of RPG elements that allows us to pick our load-out, modify stats, and even pick up ability boosters during play. It promises to be the most complex version of The Mercenaries yet, and I can't wait to get my hands on it.
We'll get to the other announcements in another post so they don't crowd this one, but suffice it to say, Resident Evil Village looks to be absolutely bursting at the seams with content. Resident Evil Village itself releases May 7th across Xbox systems, PlayStation 4/5, Steam, and Stadia. You can also check out a cubic buttload of screenshots below: