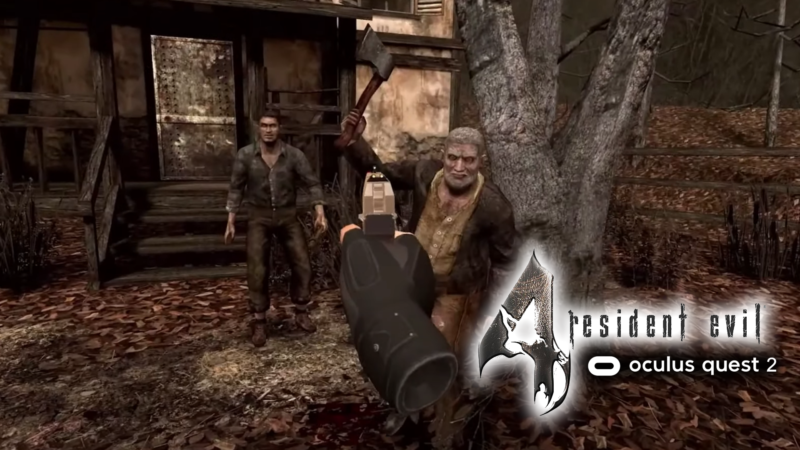 So if you've been following my writing (or even just me in general on Twitter), it should come as no secret that Resident Evil 4 is my favorite game of all time. I've put literally hundreds of hours into it across every system it's ever been released on. Looks like one more system can be added to that list, as Capcom wrapped up its Resident Evil Showcase stream today with the reveal that the original Resident Evil 4 is being remade in VR for the Oculus Quest 2. While it appears to be using the original 2005 Resident Evil 4 as a base, the gameplay has been completely overhauled for a first-person VR experience. Check it out:
I'm uh, kinda losing it over here. It appears to be the entirety of the original game, with all new menus and interactivity specially designed for this release. From new VR typewriter action to intricate duel wielding, this game looks like a RE4 nut's dream. While writing a thread on Twitter gushing about it, I discovered that it looks like a lot of the game may have been remastered significantly as well. Doing side-by-side comparisons, textures appear much higher than they've been in other officially supported versions of the game, especially the ground (shown here). Along with that, the weapons appear to have been completely remodeled, sporting new details not seen in the original version (that includes the most recent "Ultimate HD Edition" remaster). The color in general also seems to have been boosted significantly, giving the game an overall much warmer look than its standard counterpart.
While there's no release date just yet, we can look forward to another update on the 21st on Oculus' Facebook and Twitch pages.
I'm freaking out.