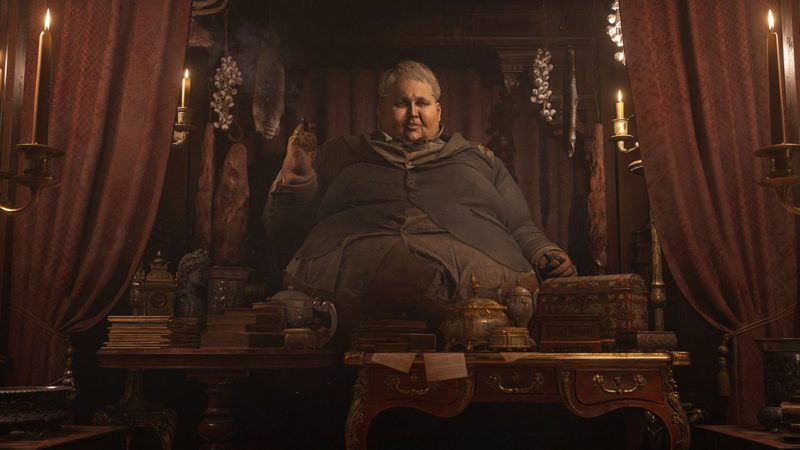 Following up on our report that Resident Evil Village had the largest launch on PC in the series history, it appears that the title has sold even more than that. According to a shareholders report, Capcom has shipped 3 million units at launch, which shoots it ahead of all three of the other RE Engine Resident Evil games (the next closest being REmake 2, which sold just under that). Overall, this makes Village the second-largest launch in the series, following Resident Evil 6 (which sold 4.5 million units at launch according to Collider).
Capcom have also confirmed that the series as a whole has sold over 100 million units, thanks to Resident Evil Village's stellar launch. Along with this launch, Resident Evil 7 has been soaking up the sun with its cool 8.5 million units sold, securing it the second highest-selling spot on Capcom's Platinum Hits page. Of course, that's single-release sales, not accounting for re-releases, ports, and a variety of other means of delivery that the older titles have enjoyed, where Resident Evil 5 still sits atop the throne and laughs at the other titles as they attempt the climb. REmake 2 also enjoyed a robust launch, and currently takes up the 3rd highest selling spot, with 7.8 million sold (which apparently is tight enough it only just barely clears RE5's 7.8 million), with REmake 3 lagging behind with 3.6 million.
It'll be interesting to see Village's growth over the course of the year. REmake 2 has continued to soar almost exponentially, and RE7 was slow-moving at first but picked up record steam and is now well on its way to Capcom's original 10 million lifetime sales goal. If you haven't gotten the chance to pick up Village, we highly recommend it, and hope that the game's high sales mean that we haven't seen the last of that game's experimentation.