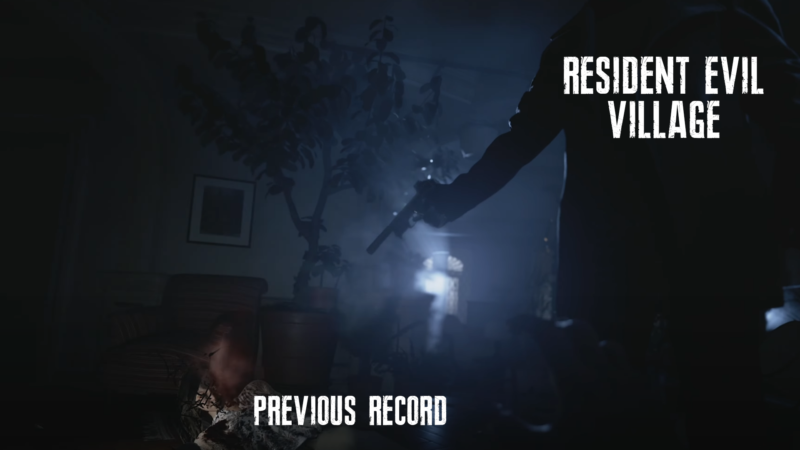 It's no surprise that Resident Evil consistently gets massive numbers when it comes to their launches. While Capcom usually waits a little while before reporting on official launch numbers (and Resident Evil Village has only been out for a little over a day), a great place to track how a release is doing is to check Steam Charts, and SteamDB. While it's somewhat inaccurate because it only lists concurrent players, not overall, and only accounts for Steam (meaning that PlayStation, Xbox, and Stadia are left out), it's still a good way of taking a game's temperature. A few years ago, we reported on Resident Evil 2 Remake's launch of steam, which was record-breaking, leaving the next closest game (Resident Evil 7) behind by over fifty-six thousand players. Well, just over two years later, even that record has been broken.
Within just 24 hours, over one hundred thousand people bought and played Resident Evil Village, which is shockingly huge and leaves me very interested in hearing what the game's overall sales are like when we get those numbers. Here's a list of every title on Steam's highest concurrent player count, lowest to highest, to put into perspective how nuts this is:
Umbrella Corps: 428
Resident Evil Operation Raccoon City: 585
Resident Evil Revelations: 2,083
Resident Evil 4 Ultimate HD Edition: 2,312
Resident Evil 5: 2,568
Resident Evil 0 HD: 2,924
Resident Evil Revelations 2: 3,659
Resident Evil HD: 4,340
Resident Evil 6: 11,836
Resident Evil 7 Biohazard: 18,211
Resident Evil 3: 32,635
Resident Evil 2: 74,024
Resident Evil Village: 106,631
Currently, the highest selling game (without counting ports, which makes it RE5) is Resident Evil 7, with a staggering 8.5 million units sold, taking second place behind Monster Hunter World on Capcom's Platinum Hits website. It's very, very possible that this could end up surpassing RE7 in the end. Probably not at launch, but over time the sales are likely to accumulate significantly. Resident Evil Village has thus far received glowing reviews, including our own (which you can read here), so it's definitely not one to skip.