Resident Evil: The Board Game Kickstarter Launches, Already a Success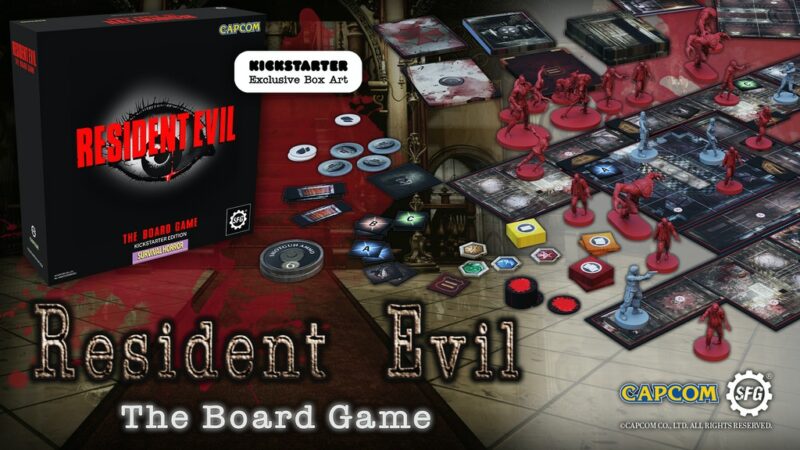 After weeks of hype, Steamforged Games' latest entry into their series of Resident Evil board games has finally hit Kickstarter. The aptly named Resident Evil: The Board Game (based on 2002's Resident Evil REmake) was originally revealed with a super flashy trailer late last month, with a Kickstarter planned to launch today, and within just hours of its launch it's already blasted past its goal of $137,657 USD (currently at $747,163 at the time of hitting publish, will no doubt be higher within seconds). This has already unlocked a few stretch goals, such as a player figure of Chris' original 1996 Leather Jacket costume, and of Jill's 2002 Soldier costume, with what looks to be 30 more figures waiting to be unlocked.
But what all are you getting for your pledge? There are three potential tiers, pledging without a reward (naming your own price), the Bravo Pledge (about $100 USD), and the Alpha Pledge (about $300 USD). Those two tiers may seem like there's a massive gap, but the wealth of content you get between the two is jaw-dropping.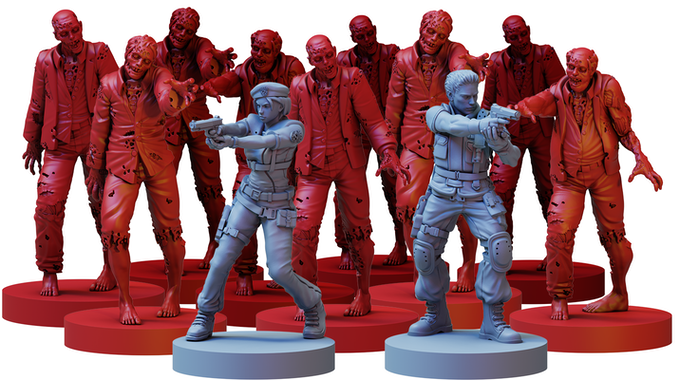 Bravo Pledge includes:
4 Player Characters (Chris, Jill, Rebecca, and Barry)

28 Enemies (two Hunter variants, three Zombie variants, two Cerberus variants, Crimson Heads, the Tyrant, and Lisa Trevor)

21 Double-Sided Tiles

250+ Cards

100+ Tokens

11 Dials

6 Dice

1 Rule Book

1 Scenario Book

All Unlocked Goals

Kickstarter Exclusive Packaging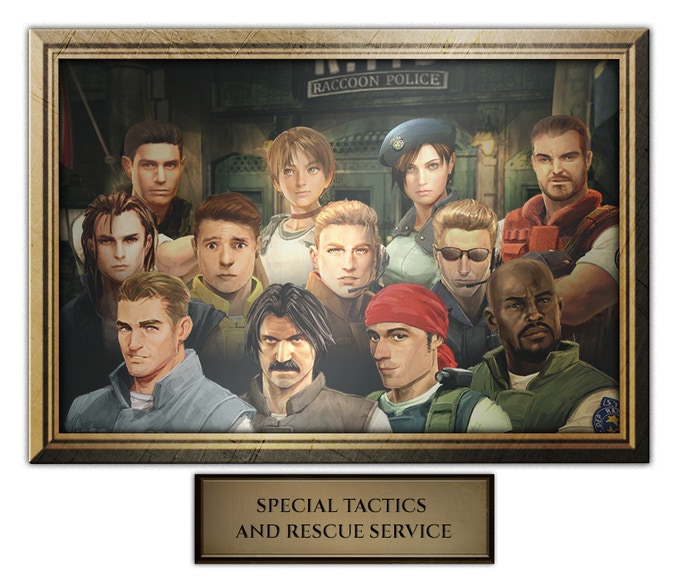 Meanwhile, on the other side, the Alpha Pledge includes:
All Bravo Pledge Content

'Into the Darkness' expansion (Including Yawn and Black Tiger bosses)

'Bleak Outpost' expansion (Including Neptune and Plant 42 bosses)

Monster Box (additional monster figures)

Terrain Pack (3D environmental pieces such as doors, railings, etc)

Retro Pack

Game Trayz set

4 Neoprene Player Mats

Extra Dice
Along with all of this, you can also snag a Rookie Rebecca (based on her Resident Evil 2 secret photo look) figure as a free bonus on the Bravo Pledge if you already supported the Resident Evil 2 or 3 Kickstarters, or in addition to the Alpha Pledge. She's adorable and I'm trying to come up with a good enough excuse to justify the $300 pledge to my wife.
The Kickstarter will only be live until November 11th, and the game is expected to release March 2023. If you're curious, you can play a digital demo of the game here, and again, you can support it here.