Resident Evil Testing Event is Coming to the US!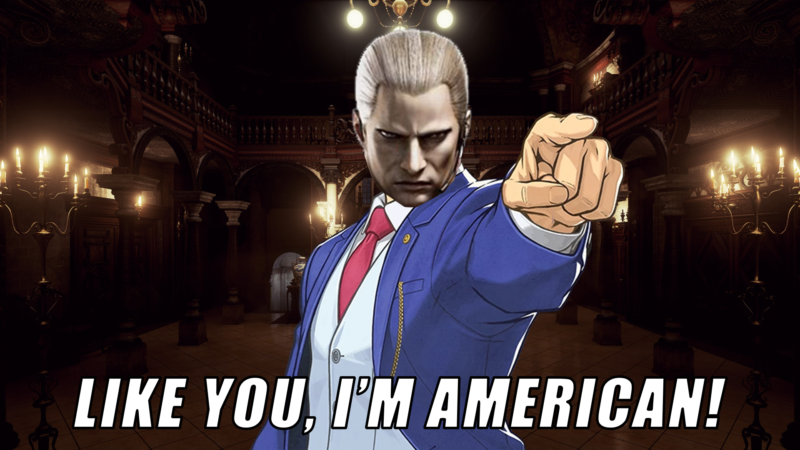 Now that's the kind of news I want to hear! Last week we reported on a special Resident Evil testing event that was being held in Japan, a special members-only event for BioHazard Ambassador Program members. The event centered around trying out a new in-development Resident Evil game, and we've been losing our minds with hype and speculation since. Anything from REmake 3 or a new multiplayer game, to an Outbreak remaster or even the much sought after Dino Crisis remake, the joker's wild on this one. Well, look like we here in the states are going to get our chance at discovering it for ourselves (unless of course the game is revealed at Gamescom in a week and a half, as I've been speculating) as the tester event is coming to the US! From the Resident Evil Ambassador Program:
Sorry, EU Resident Evil fans, there hasn't been an announcement for you guys yet, but hopefully soon! Interestingly, the dates are two weeks after the dates for the Japanese version (which will be on the 8th and 9th of September). That means that whatever it is will already have been floating around out in the wild (in terms of information, if not video and screens) for a little while before we get it. I'm still pretty convinced this game will more than likely be at least part of Capcom's presentation during the Gamescom stream on the 19th, but we'll find out soon enough. My Hype-tron 3000 is ticking up slowly but steadily as we approach… whatever this is all about. Fingers crossed that it won't be like… Umbrella Corps 2. Only joking — if not for having already tied it to main series lore, Capcom probably wouldn't mention Umbrella Corps ever again. Still, it's very much a wild west in terms of what this game could be; despite all of our speculations, Capcom is very good at throwing us for a complete loop when it comes to this series. That said, I still feel like Dino Crisis is probably pretty low on the list of possibilities — especially considering that the event highlights the testers needing to have played Resident Evil before. We only have a few more days until Gamescom, so stay tuned!
[Source]