Resident Evil Village: Tall Lady's Underwear Color and Shoe Size Revealed, Yes Really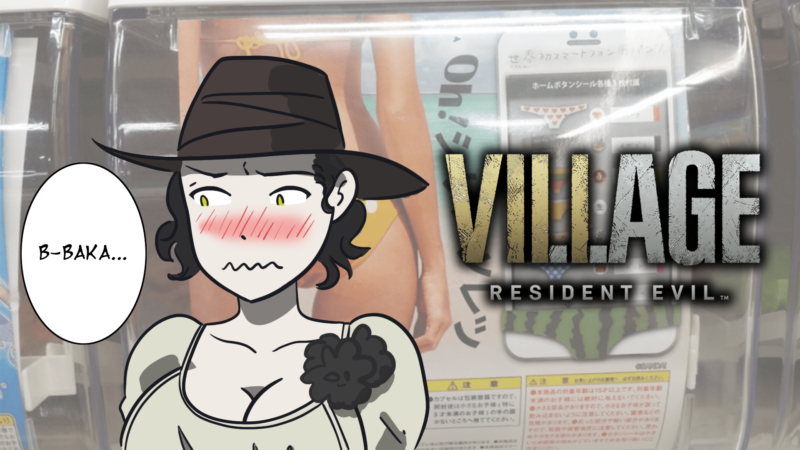 I have never, in my life, seen a more direct and precision-based marketing in my entire life quite like Resident Evil Village's. A few months ago, Capcom gave something of a spotlight to one of the game's primary antagonists, Lady Alcina Dimitrescu, and the internet went apeshit. From memes to artwork to cosplay to actual literal pornography, there was no escaping Dimitrescu's massive… influence. Capcom clearly caught wind of this, and have shifted marketing towards her despite her seemingly not being the game's primary antagonist.
Capcom revealed her height back in February, and then went into some detail on the design philosophy behind her, and now they've yet again dived head-first back into the Tall Lady's… details. This time, IGN spoke with Resident Evil Village art director Tomonori Takano, who designed her, as well as shared some never-before-seen concept art that includes some… startling details. One of which includes… her underwear color. Yes, really.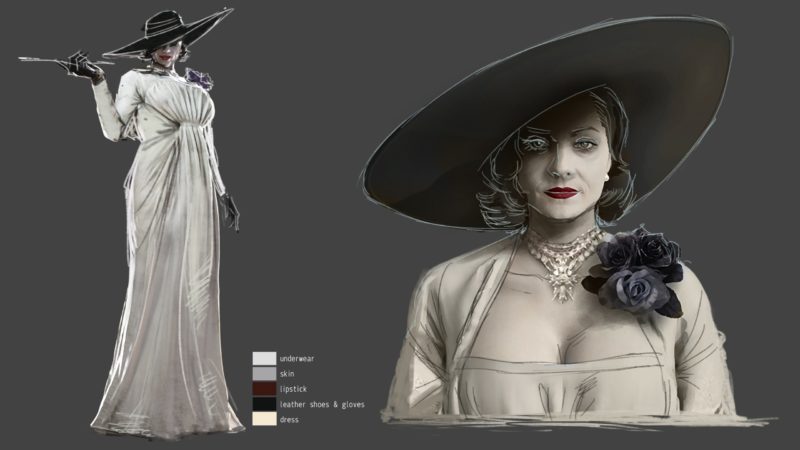 On top of that, IGN actually asked Takano about Dimitrescu's shoe size, which interested parties will be more than happy to take note of, I'm sure:
But what about her shoe size? We asked Takano to measure this as well, and he came back with impressive results. Lady Dimitrescu's shoe size is 44 cm (17.3 inches), which is almost double the average women's shoe size. She also beats Jeison Rodriguez Hernandez's Guiness World Record of the world's largest feet by nearly 4 centimeters. Takano designed Lady Dimitrescu's shoes based on a real pair of high heels, which he scanned and resized digitally to match the giantess' formidable height.

But we didn't go all the way to Capcom's Osaka headquarters just to talk about feet.
Are you sure about that? Anyway, the rest of the interview is pretty interesting in and of itself, so you should give it a read.