Resident Evil Reboot: Under Construction Mansion, Helicopter First Looks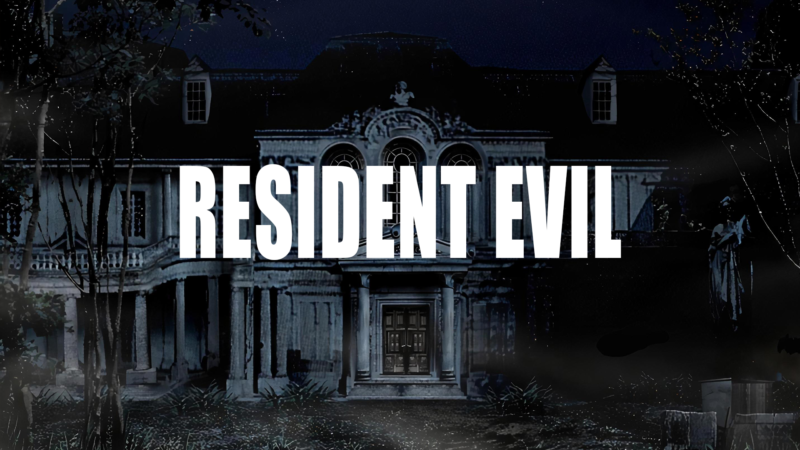 While Capcom whiffed on a leak yesterday regarding the upcoming Resident Evil 8: Village, let us not forget the other Resident Evil project that seemingly has absolutely no lid on it whatsoever (although I strongly suspect this is on purpose). The all-new Resident Evil movie reboot (which has no connection to either the Netflix series nor the previous six films) has been dolling out a pretty steady influx of set photos, clips, and casting announcements. Over this past month we've gotten looks at the film's R.P.D. building (exterior), Leon Kennedy in costume, Gunshop Kendo, and lots of other little things from around the film. So far, though, we've mostly only seen stuff relating to Resident Evil 2 — and the film is adapting both the first and second games. Today we're getting our first look at content based on Resident Evil 1 and just… let's fucking gooooooooooooooooooooooooo:
"Nobody was in it, but strangely most of the equipment was still there." -Chris Redfield, RE1

More pictures of the helicopter and what looks to be a set piece for the Spencer Mansion for the #ResidentEvil reboot film.

?: Unknown #rebhfun #residentevilmovie #residentevilreboot pic.twitter.com/GCJAR6PWbk

— BIOHAZARD Declassified (@BIOHAZARDcast) November 18, 2020
Yep, that appears to be Bravo Team's helicopter (based on the fact that Bravo Team members are being cast), and the beginnings of the Spencer Mansion's exterior facade set being put together. While there isn't much to say about the mansion yet, we saw the speed at which the R.P.D. set went from being a few simple walls to being a nearly 1:1 version of the REmake 2 interpretation of the location. I'm betting we see a more completed version of the set soon (although to be fair, the Spencer mansion's exterior isn't exactly the most recognizable location in the games, and only appears in both RE1 and REmake 1 for just a few seconds. If I'm being honest, I really can't tell how accurate it is from just this image, as there really isn't enough of the original mansion to go by (the Resident Evil 5 Spencer mansion is very similar, but not the same), but I'm sure it'll be as close as possible based on what we've seen so far. It'll most likely be almost entirely digital anyway.
The S.T.A.R.S. helicopter looks fantastic as well, combining the REmake 1 look for the vehicle with a more modern, REmake 2 inspired look to it (the R.P.D. logos on the side especially). The blood splattering the interior gives me the vibe that we'll be seeing the remaining body of Kevin, which just… lawdy, they're really going for it, aren't they?
I can't tell you how ecstatic I am to see more, and especially now that they seem to have begun filming Resident Evil 1 content. I really can't wait to see how the cast looks in-costume, Jill especially. I can only presume that the S.T.A.R.S. members will be in their REmake 1 looks, but with Jill it's a toss-up since her uniform was recently updated for REmake 3. We'll find out soon enough, I'm sure.