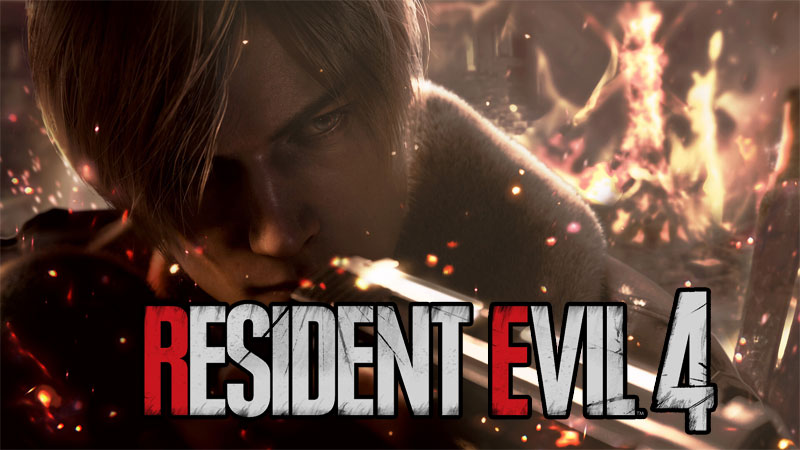 Classic survival horror titles have been back in the news recently, including the earlier Resident Evil installments, and the upcoming Silent Hill 2 remake. With the March 24th launch of Resident Evil 4 (2023), it looks like it will be another success for Capcom's long-running franchise. It is already the biggest Resident  Evil series Steam launch, beating out 2021's Resident Evil Village.
Original Release
The original Resident Evil 4 popularized the over-the-shoulder camera view. This has since become the standard in third-person games since it does not obscure the action. It mixed horror with action and has been cited by developers of other action horror games as an inspiration. Dead Space developers Visceral Games said it was Resident Evil 4 which helped them decide to make Dead Space rather than System Shock 3.
Resident Evil 4 eliminates the tank controls which had also been standard in series like Silent Hill and Tomb Raider in the past, in favor of a more modern and action-oriented point of view and a more immersive player experience. Resident Evil 4's combat style was innovative and spread to other games in related genres.
2023 Release
Using the RE Engine, the game has immersive environments,  reworked puzzles, and exciting combat situations. The atmosphere is eerie, and now Leon can move and shoot simultaneously. Parry mechanics give the player the ability to block and do a counter-attack, even in boss fights. Rather than quick-time events, there is a more action-oriented focus on the gameplay. There are also new side quests and character interactions. Check out the ultimate beginner's guide to get started!
Downloadable Content
On April 7th, Mercenaries Mode will be released as DLC, and you can also download a "chainsaw demo." The digital deluxe edition also contains "Sentinel Nine" and "Skull Shaker" weapons, a treasure map, and an original version soundtrack swap.
What's old is new again, and this is sure to appeal to most seasoned fans of the series as well as bring in fresh blood. Rely On Horror's October rated the game at 9.5/10, and the Steam reviews have been "overwhelmingly positive."
Resident Evil 4 Remake is now available on PC via Steam, PlayStation 4, and PlayStation 5, as well as Xbox Series S|X.