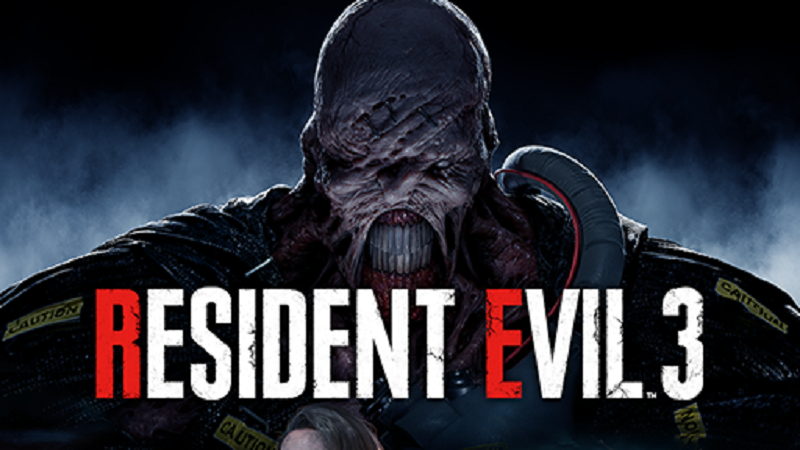 Our biggest piece of potential evidence that the Resident Evil 3 Remake is real has seemingly just appeared.
Gamstat, a website that utilizes the PlayStation Network API to track new additions to the service, has just uploaded a listing for BIOHAZARD RE:3, BIOHAZARD, RE:3 Z Version, and BIOHAZARD RESISTANCE. The information comes to us via well known video game personality Nibel on Twitter.
The three pieces of art show off the cover for Resident Evil 3 Remake in English and Japanese territories. The recently announced multiplayer entry in the series, Project Resistance, appears to have a new name: simply Resident Evil: Resistance (or Biohazard: Resistance). As far as we can tell, Gamestat entries can't be spoofed, so this very well may be the confirmation that we've been waiting for.
The main cover art shows Jill Valentine and Carlos Olivera against a backdrop of Raccoon City. Nemesis, brandished in "Caution" stickers, can be seen above. The second piece of art gives us a side view of Nemesis' face, which appears to be overly stretched and stitched together — as if his skull continued to grow underneath and the skin couldn't contain it. He's even got a crooked little nose. I guess we have an idea of what his updated design will l0ok like!
It's unknown when Capcom will formally announce the game, but if it's already appearing on PSN, chances are it's soon. They'll likely want to encourage pre-orders as soon as they make their announcement. The Game Awards are on December 12, which may likely be where we'll see an official announcement (if not sooner because of this leak).
Resident Evil 3 Remake cover art has appeared on PSNhttps://t.co/rG5UBaXiEH pic.twitter.com/4btaentlgI

— Nibel (@Nibellion) December 3, 2019
Update: Well known Resident Evil leaker has uploaded an alleged photo of Jill Valentine's face (Seen below). We're attempting to learn more.
Jill. pic.twitter.com/FcY2i9PM4I

— AestheticGamer (@AestheticGamer1) December 3, 2019