More Resident Evil on 3DS very possible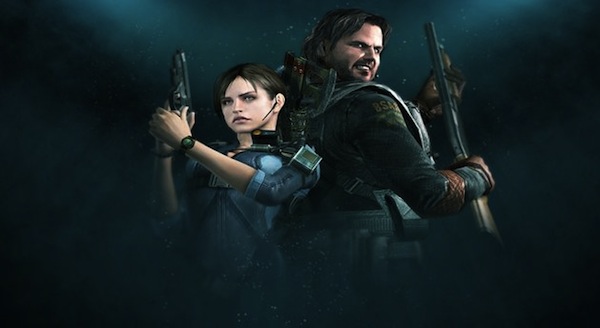 In less than a year of being in the market, Capcom has already launched two Resident Evil titles for the Nintendo 3DS: The Mercenaries 3D and Revelations. The latter is, of course, the more appealing of the two, especially for long-time fans craving that classic survival horror feeling. But don't get me wrong, Mercenaries 3D was a good time as well.
With the success Capcom is seeing with Revelations, they feel more than happy to continue supporting the 3DS with such entries in the franchise, as the game's producer Masachika Kawata states:
"The incredibly positive fan reaction to Revelations has definitely given me motivation to make another 3DS RE title,"
More entries in the series for the 3DS, in the style of Revelations, would definitely be very, very welcome. And the beauty of it all is that despite being on a handheld platform, these titles are still able to stand toe-to-toe with their console siblings. But we should hold our horses for a minute, because Kawata might be a little busy with other projects at the moment…
"I have some ideas in mind. However, I have a lot of other projects that need to be taken care of first."
The fact that the producer already has ideas in his head is truly something promising to hear, but, of course, we may still have to wait a while before any of them actually come to fruition.But the temptation to make another RE for the 3DS is strong, as Kawata expresses his great interest in doing so after seeing fans' reception to Revelations:
"Hearing players say how much they enjoyed Revelations does kind of make me want to forget the other projects and get stuck right into making another RE game for fans to enjoy (laughs)."
So, that definitely paints a very promising picture for RE fans who are proud owners of Nintendo's glasses-free 3D handheld. The series made its debut on the platform with the addictive arcade experience that is The Mercenaries 3D, and it perfected itself with the release of Revelations. Now, if Revelations is any indicator, it seems that the series' entries on the 3DS will only continue to be more rich in quality, and hopefully more rich with scares too!
[Source]