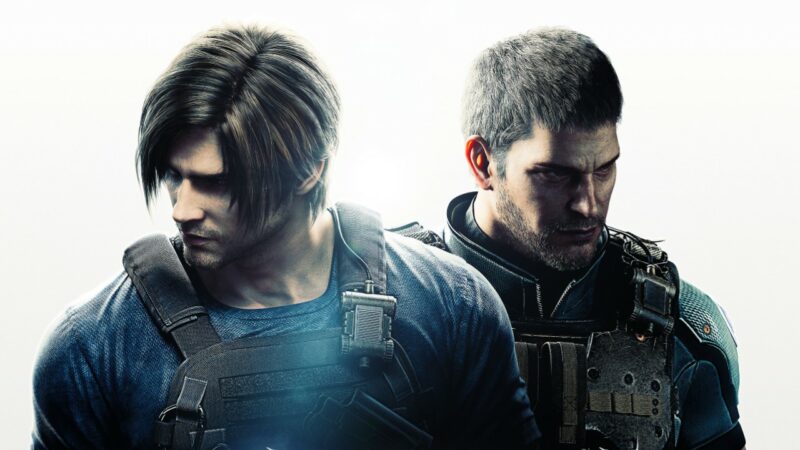 Following up on 2021's Resident Evil: Infinite Darkness, we finally have a reveal for the franchise's next piece of animated media — Resident Evil: Death Island. Check out the trailer:
From the video's description:
D.S.O. agent Leon S. Kennedy is on a mission to rescue Dr. Antonio Taylor from kidnappers, when a mysterious woman thwarts his pursuit. Meanwhile, B.S.A.A. agent Chris Redfield is investigating a zombie outbreak in San Francisco, where the cause of the infection cannot be identified. The only thing the victims have in common is that they all visited Alcatraz Island recently. Following that clue, Chris and his team head to the island, where a new horror awaits them. Directed by Eiichiro Hasumi (Assassination Classroom) from a screenplay by Makoto Fukami (Psycho-Pass). Based on Resident Evil, the hit survival-horror game that sold over 130 million copies worldwide, Death Island is a new CG animated film and sequel to Resident Evil: Vendetta. Sony Pictures Home Entertainment is distributing the film worldwide excluding Japan Summer 2023.
There's a lot to unpack there, with the most prominent being the time frame. Vendetta was set in 2014, which was about a year after the events of Resident Evil 6 wrapped up, and three years before Resident Evil 7: Biohazard. This being a direct sequel to Vendetta presumably places it in-between, which will give us a new furthest point to set Leon Kennedy and Rebecca Chambers (who is teased via, what else, a coffee cup). We also at last have a return of Jill Valentine, although there's a catch — the Jill shown in the trailer is clearly her Resident Evil 3 Remake design, complete with Sasha Zotova likeness. This is most likely a flashback to 1998, perhaps even to when Chris and Jill met Rebecca for the first time (be still my heart). This is presumably setting up a modern-day Jill, which will be the first time we've caught up with her character since entering rehab post-RE5 (in 2009).
We don't have long to wait before Death Island releases this summer, we'll keep you updated with each new piece of information as it releases!