Resident Evil 5/6 Switch Demos Available Now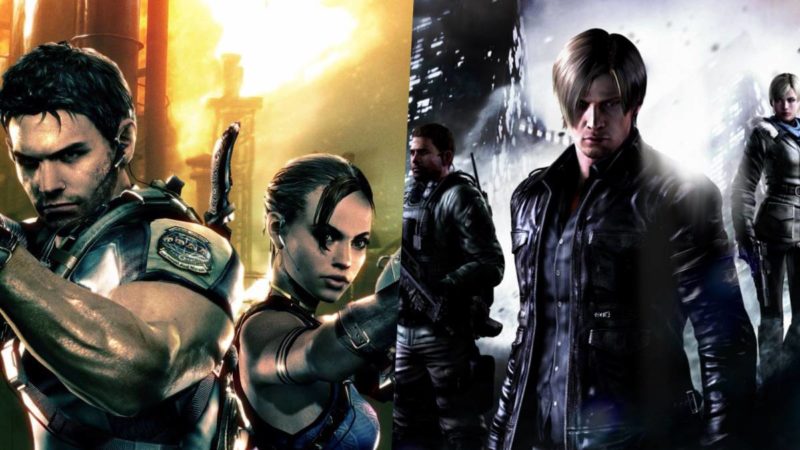 That time in a young console generation's life is finally upon us: more Resident Evil titles are coming to Switch, and pretty soon! Announced last E3, Resident Evil 5 and 6 are being ported to Nintendo's hybrid console/handheld, meaning that this is the first time they'll be on a portable system. It's pretty awesome, especially considering the "sorta" ports of RE5's Mercenaries mode (2011's The Mercenaries 3D and Mercenaries VS). Capcom has released two new trailers in order to promote each game's pre-order going live, as well as the playable demos now on Switch.
One interesting thing to note is that RE6 now has a Switch exclusive feature: the alt costumes are now available in the campaign! RE6 features a number of very rad (and a few hmmm) costumes that could be unlocked both in play and connecting to a RE.net account. That said, they've weirdly been locked off as a Mercenaries only feature (not even available in the Xbox One and PS4 versions). Cool to know, and it's thus far the first exclusive feature any of the numbered RE ports have received (RE0/REmake/RE4 are all exactly like they are on Xbox One and PS4).
I'm curious to see how these demos handle, as the previous Switch ports had serious issues plaguing them. Fingers crossed that might even be the reason they're getting demos at all, as it is a bit out of the blue. This is the first time any of these ports have had playable demos, across all platforms they've been ported to, and the first time RE5 and 6 have had demos since their original 2008 and 2012 versions.
Both Resident Evil 5 and Resident Evil 6 will be released on Switch October 29th, as well as a triple pack that includes a physical copy of RE4.