Resident Evil 5 & 6 Come to Switch October 29th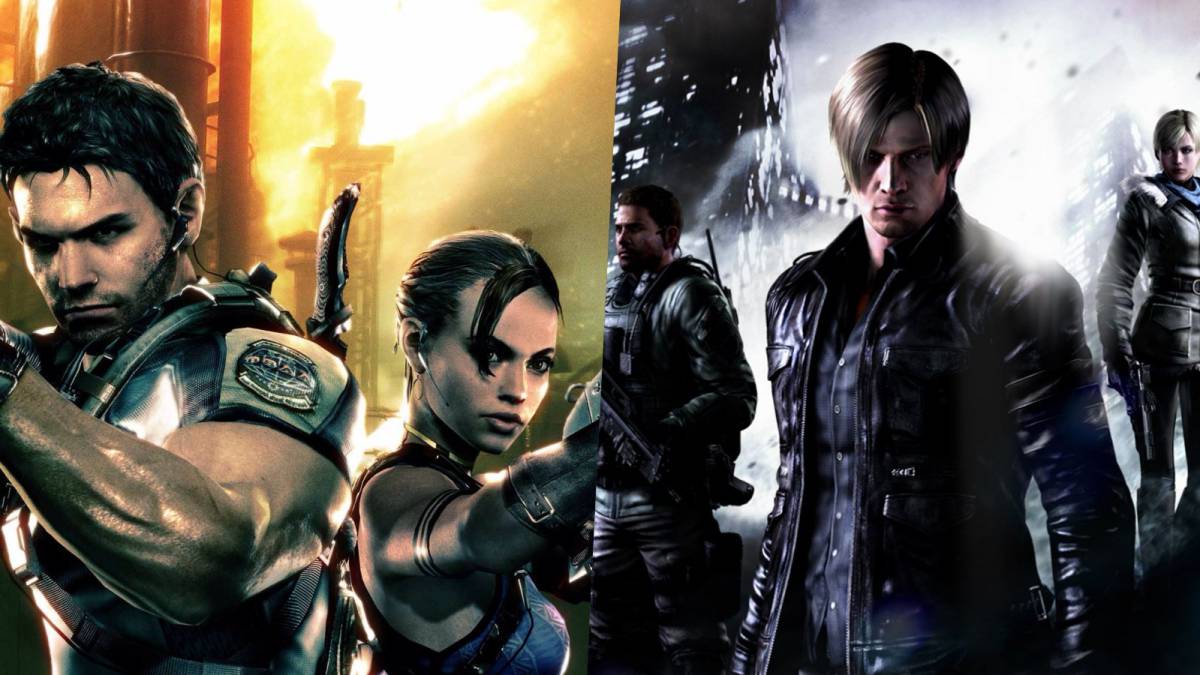 Fans of the action years of Resident Evil rejoice! Announced back during Nintendo's E3 stream, Resident Evil 5 and 6 are headed to Nintendo Switch, and now we finally have a release date! Both titles drop October 29th, just in time for Halloween! I've always rather enjoyed RE5 for the kind of game that it is. One of the few co-op games that really explores cooperation over simply shooting stuff with a friend, and full of fun surprises and new strategies to discover within the design. I've actually been playing it on stream with fellow editor Kazuma Hashimoto over on our Twitch channel, which has been a ton of fun. RE6 I'm not as big a fan of — but I am looking forward to having its Mercenaries Mode on the go, which is easily the best version in any of the games. While I've never felt that the slip 'n slide design of combat worked in the campaign, it's just amazing for Mercenaries.
Pack your bags – Resident Evil 5 and Resident Evil 6 start their globetrotting adventure on Nintendo Switch on October 29th!

More info on these co-op classics:
☣️ https://t.co/g3BlexZpGG pic.twitter.com/Ua7cFKjVaZ

— Resident Evil (@RE_Games) July 16, 2019
On top of this, the Resident Evil Triple Pack was announced for Switch as well, which includes a physical cart of RE4 and digital codes for RE5 and 6, is coming for $59.99. The one thing that gives me pause, and I mentioned this when the ports where announced, is the Switch's previous poor performance with the other Resident Evil ports. Resident Evils Zero, REmake, and 4 all ran with minor to major technical issues — from tremendously long load times to stuttering framerates, my experience (and many others) has been pretty poor. Thus far no update has been issued for the titles, and while the issues seem to only affect certain models of Switch (as in released hardware models of the current version of Switch, not the Switch Lite) they are still, never the less, problems. RE5 and 6 are way more complicated games than the three that are already on the system (discounting the two Revelations ports, which I had no problems like this with), and I worry that they'll suffer even worse. We'll see soon enough of course, and I'll be sure to report here with my thoughts. Trust me, I'm keeping my fingers crossed, I would love for these to release bug-free.