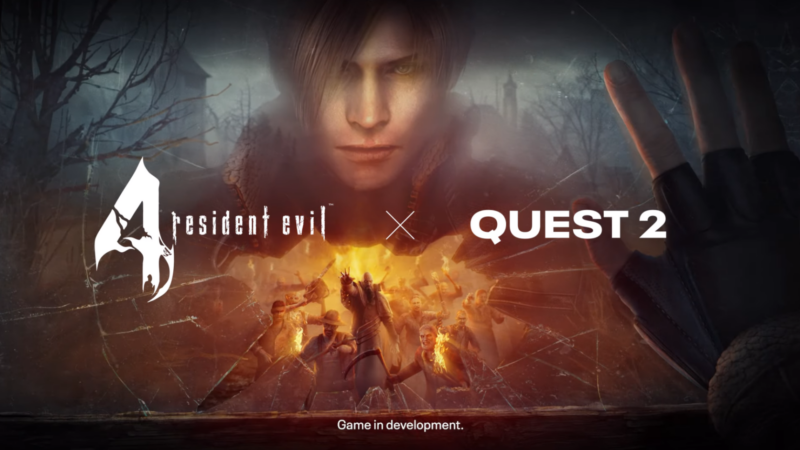 It's been a hot minute since the last time we heard about Resident Evil 4 VR, which was announced back in April of this year, and I'd been growing antsy. Low and behold, just as I was starting to worry, a brand new trailer has dropped along with the long-awaited release date! Resident Evil 4 VR (which is exclusive to Oculus Quest 2) will be hitting the Quest store in just a couple of weeks on October 21st, and I'm already saving my pennies for the system because I have a mighty need. The trailer itself is tons of fun, showcasing gameplay from throughout RE4's campaign, focusing on all the fun new ways the game will be interacted with in VR. Check it out:
From the gorgeous new textures to the fun and innovative takes on what appears to be every single player interaction in the original Resident Evil 4, this game is shaping up to be so much more than just "RE4 but in first person", in that same way Resident Evil 7 was when played in VR. We'd already seen manually chambering rounds in Leon's Silver Ghost, and hand-turning the cranks during Ashley's section — but now we're getting to see puzzles becoming VR'afied as well. The classic (if simple) church light puzzle, and firing the cannon, now have special hands-on functionality that adds a level of depth that simply "Press A" never could before.
Update: IGN posted a four-minute hands-on preview, showcasing new gameplay footage. AH.
I am (to put it lightly) losing my mind over this, and will get a review out as promptly as possible for you on release. See you then!