Resident Evil 3 Remake: PC Minimum Requirements, Achievements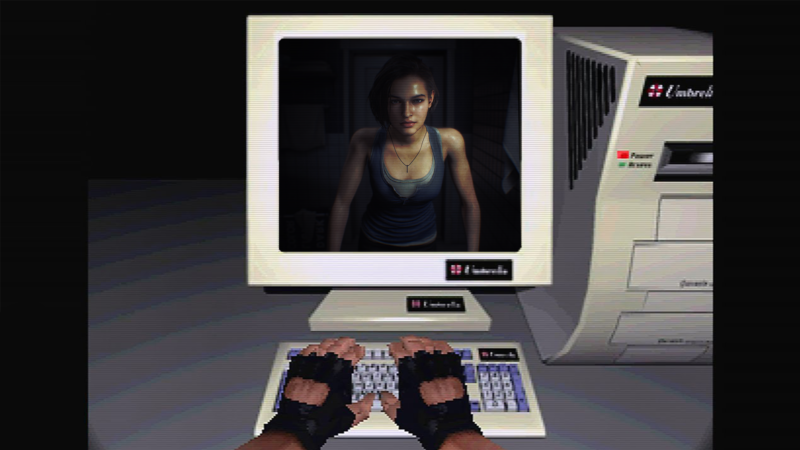 While a ton of you will probably be playing on console (Xbox One or PlayStation 4), a pretty big chunk will probably be playing Resident Evil 3 Remake on PC as well. For those of you that are hoping to play there, the Steam version was just made available for pre-order and the minimum requirements, as well as other information, has been made available. For those of you worried that you might not be able to run the latest entry in the series, here's the rundown:
Minimum requirements include a 64-bit operating system, Intel Core i5 or AMD FX 6300 processor, and an NVIDIA GeForce GTX 760 or AMD Radeon R7 260 GPU with 2GB of RAM.
Resident Evil 3 PC Requirements
Operating System: Windows 7, 8.1, 10 64-bit (required)
Processor: Intel Core i5-4460, AMD FX-6300 or higher
Memory: 8 GB RAM
Video card: NVIDIA GeForce GTX 760 or AMD Radeon R7 260x with 2GB Video RAM
DirectX Version 11
These are identical to Resident Evil 2 Remake's requirements, so if you can run that you can run this. Admittedly, RE2 is able to run at a very low PC spec, but you might want to try and avoid that. Lots of games will get a bit muddy on their lowest settings, but for the most part they're still fine. REmake 2 is still fine, still very playable, but the sort of Nintendo DS quality it picks up after a certain point might make enjoying the experience really difficult. The recommended specs (beyond the sentence "Requires a 64-bit processor and operating system") haven't been released yet, but we'll update you once they have been.
In other news, the Steam version of Resident Evil 3 Remake also carries with it 32 achievements (Thanks, Where's Barry), which is actually 9 less than REmake 2 came with. Of course, it is worth remembering that REmake 2 has two separate campaigns, while RE3 has only ever had one Jill campaigns with a single, short section playing as Carlos. There were alternate paths, but I wouldn't be surprised if that sort of thing (if it exists at all in the remake) is relegated to a single "see all available paths" achievement. There's also the fact that the pack-in multiplayer game Resident Evil REsistance has been confirmed to have its own achievement list, separate from RE3's, so that might also be factored into this. It isn't honestly a problem (in fact I imagine there will be quite a few of you asking "who cares", it's just something worth noting for those who like to achievement hunt (I love it, personally). I just hope that The Mercenaries (if Resident Evil 3 Remake actually includes it) has a few achievements attached to playing it, it still really bums me out that Resident Evil 4 still has none across six different platforms. I wanna show off, man.
Somewhat unrelated, but REmake 2's Denuvo anti-piracy protection has finally been removed. This isn't that much of a surprise, most games that use it tend to remove it after a few months, but hey. If you were holding out on principle (no really, some people do that), there you go.
We'll keep you updated as more information becomes available, but in the meantime Resident Evil 3 Remake releases April 3rd, 2020, across Xbox One, PlayStation 4, and Steam.
[Source]