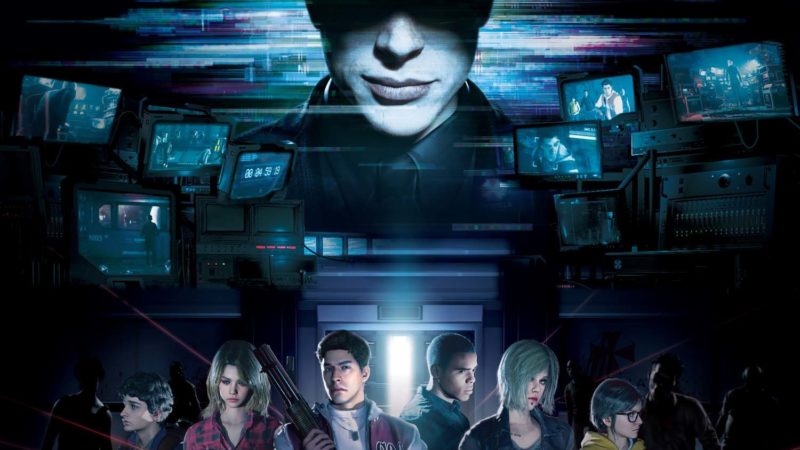 While the spotlight has most certainly been on the surprise announcement of Resident Evil 3 Remake, it's important that we not forget that it's bundled with another game. Project REsistance, now simply Resident Evil: Resistance, appears to be more than just a mode tacked on to a larger experience. Resident Evil: Resistance's director, Al Yang, took to Twitter to answer any questions (that he was able to) fans might have, and explain some details regarding the new game. To start off with, he clarified that Resident Evil 3 and Resident Evil: Resistance are very separate experiences, possibly even on their own disks:
For those of you asking, Resident Evil Resistance has its own set of unique trophies/achievements separate from Resident Evil 3.
(from @Jawmuncher) Nice, was going to ask about this. I hope they aren't too hard
We really care about trophy design because they're nice little motivation drops. I generally like to go 1/3 naturally occurring as you play the game 1/3 normal difficulty objective-based and 1/3 harder objective-based – but yeah we're not talking Gears of War here hahaha
(from @KH_Mcfly) will resistance be included on disc meaning no online required or will it have to be downloaded separately via psn with purchase of RE3?
I hate not having games on disc.
That is a direct to Capcom question sorry, I don't know about that myself.
(@rokwonho followed up) Okay, [will you support the] game with additions and characters? And a story mode?
There is still a lot of content we haven't revealed yet!
He also revealed what may be the most important aspect of Resident Evil: Resistance was in fact a "critical executive decision":
Yes he's called Martin Sandwich. Yes this was a critical executive decision. Fight me. https://t.co/qBrMjcEdl7

— Al Yang (@QQBert) December 12, 2019
I'm 50/50 on whether or not he's joking. WAIT! He said no joke, that's an unbreakable vow!
Anyway, that does it — for now. We'll no doubt be hearing more about Resistance very soon, as there are less than four months until release! This is the fastest cycle between announcement and release I think Resident Evil has had in quite a while (not counting ports, obviously), so we're most likely going to be inundated with news and marketing beforehand. We'll keep you up to date as any and all new information is released!
Resident Evil 3 Remake (and subsequently, Resident Evil: Resistance) will be releasing April 3rd, 2020 across Xbox One, PS4, and Steam.