Resident Evil 2 (The Board Game) Blows Away Kickstarter Goal, Tons of Extra Goodies For Supporters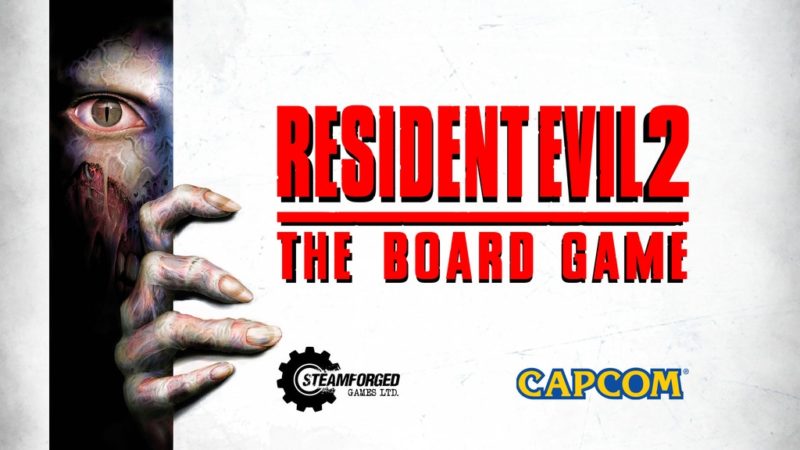 If the suspense doesn't kill you… something else will.
While we wait for Capcom to show us… literally anything at all from the upcoming full-scale remake of Resident Evil 2 (which was confirmed to have begun production over two years ago now), we actually still have at least something RE2 related to check out. Resident Evil 2: The Board Game was announced over a month ago by Steamforged games, and it now its officially up on Kickstarter. It looks goddamn amazing. Even if you're not really into traditional gaming, this board game looks like a classic RE fan's dream come true. I'm stunned at the level of detail and fanboy-level amount of variety ripped straight from the game.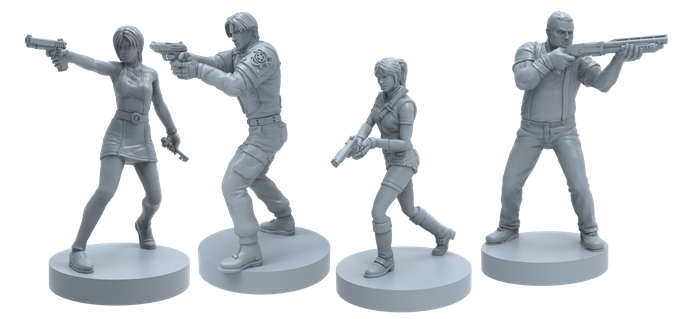 While the Kickstarter has already well, well surpassed its goal (over $525,000 pledged, blowing away it's original $201,584 needed), it's more than worth it to buy into the Kickstarter version, as there's ten tons of amazing extra stuff you can get just through the Kickstarter. Access to all of the pledge goals (18 extra figures including Sherry Birkin, zombified Marvin Branaugh, and Ivy monster, and more – as well as extra weapon cards like the Flamethrower, the Matilda handgun, and more) is a given, but you also get the B-Files, which include Mr. X (both Limiter and mutated forms), extra zombies and a Super Licker, and an extra Leon in his alt-costume from the original RE2 (the RPD hat and tank top, complete with the gansta style way he holds his gun when wearing the costume), which is a Kickstarter exclusive. But wait, there's more! Like, a lot more actually. On top of all that good stuff, you also have the chance to get some pretty amazing extra figures and special cards by adding on some more money on top of the price for all the above – any my wallet freaking hates me right now. Because I want all of it.
There's four of G's five Malformations, the Giant Alligator from the sewers (and I mean giant, the figurine is monstrous in comparison to the regular figures), and perhaps my favorite, the retro pack. It comes in a special box designed to look like the original EU Resident Evil 2 cover (the photo from George Romero's live action commercials) and a set of weapon and item cards that are designed to look like RE2's original inventory menu and using the original images from the game (seriously, I squealed when I saw it, I need these). Like I said, this stuff all ends up adding to… well, a pretty penny, but even if you don't plan on playing the game, the figures alone are to die for. I fully plan to paint them and keep them on display even when not playing the game.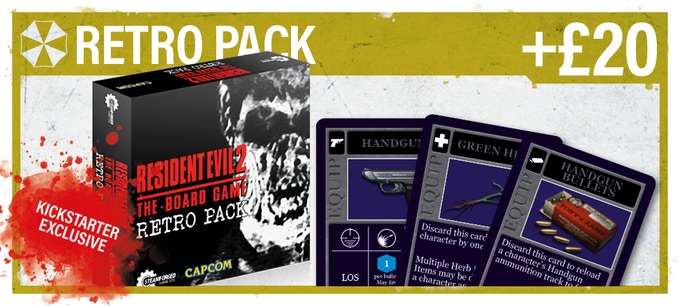 The Kickstarter closes in 25 days (October 23rd), so if you want access to the exclusives you still have a little bit of time left. The game doesn't come out for a while, slated for a September 2018 release, but man do I want this. It's rare to see something that doesn't feel… I dunno, like some cheap cash grab with these sorts of things (looking at you, Smash Bros. Monopoly) but this board game looks like it's worth every penny. God help me, but I think I'm ordering everything. I won't be able to eat again for a while, folks.
[Source]