Remothered: Tormented Fathers Launches Officially on January 30th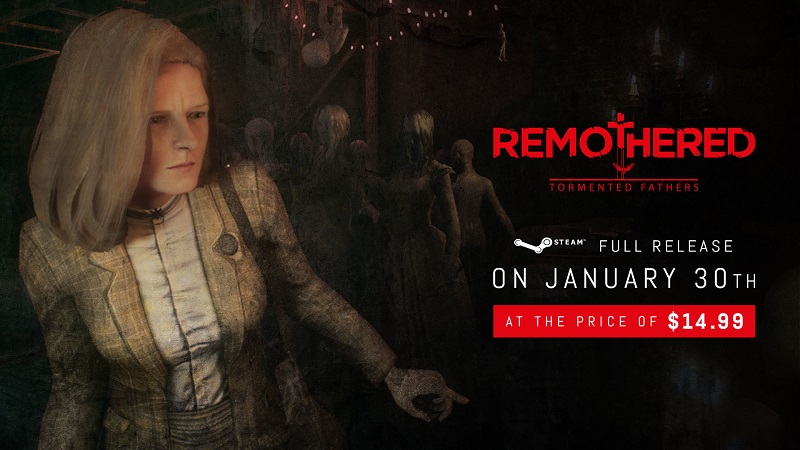 The Clock Tower successor you've all been waiting for may already be available for purchase on Steam (and it's pretty darn good), but we now know when it will formally launch. Developer Stormind Games has announced today that Remothered: Tormented Fathers will leave Steam Early Access on January 30th, 2018.
Remothered launched on Halloween in Early Access offering roughly two-thirds of the whole game. In it you encounter Dr. Felton, a homicidal old man armed with a sickle. You're tasked with escaping his strange home and solving the mystery of his missing daughter. He's not the only person you'll encounter, though. Prepare for some weird shit.
The game is currently available for $12.99 and will increase in price to $14.99 on January 30th. It will automatically update for all existing owners to add the final part of the game. If you're on the fence, I completely recommend the game as it's pretty solid and offers up atmosphere and scares in droves. Pick it up and wash the stink of Nightcry out of your game library. For more information about the game, see Destiny's interview with its lead developer Chris Darril.
[Source]