We've been getting messages from fans lately asking if we had heard of a new game coming out that promises to bring back old-school survival horror. Remothered is the game you've been asking about, and I can finally give you some answers. Yes, we have heard of it, and yes, it sounds great.
Remothered is a game by former Forgotten Memories and NightCry developer Chris Darril. The first chapter in the trilogy, Tormented Fathers, gives players control of Rosemary Reed. Rosemary is a 35-year-old woman looking for a long-lost girl. She finds her way to Felton Villa, where she meets Richard Felton and his nurse, Gloria. Can Rosemary find the answers to her questions about the mysterious disappearance of Richard's daughter Celeste? Survive the journey, and you may find out.
Serious work on the current verion of Remothered began in 2015 when Chris created Darril Arts, which has now partnered with Stormind Games to bring Remothered to life. Chris describes Remothered as a third-person three-dimensional psychological survival horror. The soundtrack for Remothered is the work of famed composer Nobuko Toda, whose past credits include work on Kingdom Hearts, Metal Gear Solid, and The Evil Within.
We are excited to see Remothered finally come to release. It has been a long journey, beginning as a two-dimensional rough draft of the game in 2009, and slowly working its way to a full release. Remothered has been refined over the years as Chris worked on other projects to gain the experience and contacts he needed to bring his game to life. While the final weeks of development are hectic, Chris was kind enough to answer a few questions about himself, Remothered, and the life of a game developer.
Q- Remothered has been a long time in the making. What are your feelings now that it's going to release? Are you going to take a break and enjoy the moment, or are you hopping right back into development?
I'm totally excited, absolutely excited. Well, it's not time to take a break, we have lot of projects already to start and, first of all: chapter 2 and chapter 3 to complete this Remothered trilogy.
Q- If you went back and did it all over again, is there anything about the journey that you would change?
Well, everything I did, wrong or right, just helped me to grow up and learn things I neither imagine. I'm going certainly to re-do everything. It was a slow, suffered but satisfying path.
Q- You worked on Clock Tower. What are the biggest differences between working on that game versus working in your own project? (Editor's note: This question is being printed as it was asked to the developer. Mistakes were made: Chris worked on NightCry.)
Well, when Clock Tower was released I was only 6 heheheh. I worked on NightCry yes, that could be defined the spiritual successor of Clock Tower. I think that the main difference is the mainly inspiration and the gameplay genre. NightCry is actually a point&click horror adventure, Remothered is a 3rd survival horror person, in its real form, with real time gameplay, strategy and stealth combo.
Q- Is there more story to tell in Remothered? Should we expect a sequel?
Remothered is conceived as a trilogy made by three total complete games, linked together but not in the way of 'episodic games'. Every episode will have a length of around 7 hours.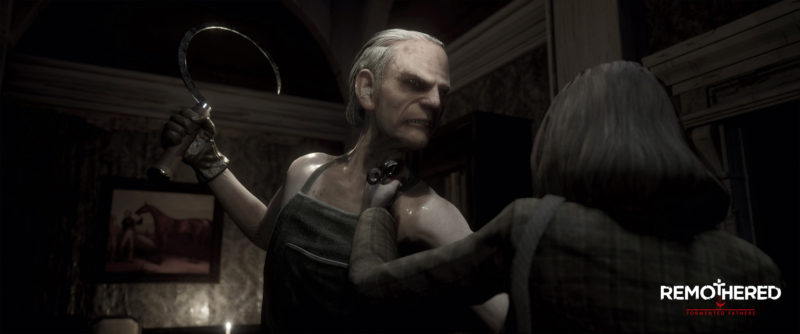 Q- What is your favorite part of the development process?
Well, In every part of development process there's something you love or something you hate, at the same time. For this reason I cannot answer with absolute precision. But, well, I think all the process behind the direction gave me more satisfaction.
Q- What inspired Remothered?
For gameplay sequences, for sure, considering its stealth and hide&seek sequences, well, mainly Clock Tower, but for sure the basics behind this game was a split between the tense and crazyiness of Alien: Isolation ad the 3rd person gameplay structure, without weapons, from The Last of Us. For atmosphere and story we took certainly a lot from the paranoia and anguish sense of Polanski, Demme and Lynch filmographies, as well movies and books linked to true horror, in the endless psychological way, for example Stephen King's IT, just eternal.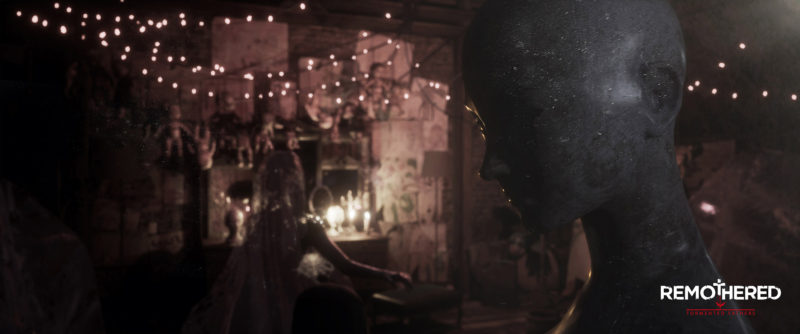 Q- What is horror, to you? How did that influence your development?
Well, as lot of indie-developers, I probably played all the games in this ages: from adventures to horror, from sports and fps. My favorite genre is for sure the adventure, but I'm not only an horror-guy. I also love animation, as my favorite Disney's Beauty and the Beast, or dramas like Life is Beautiful. I teach mankind emotions, as fear, at the university and for this reason I think horror is the main mankind emotion, as Lovecraft said lots of time. As well we can find horror everywhere. This is why with Remothered we're going to tell about a different and more personal horror kind, less based on monsters or silly plots, but something more visceral, personal and really near to our every-day lives.
Q- What do you want players to take away from Remothered?
To love its characters, its story that, well, it will be deeply horror, crazy but also tragically sad and nostalgic. I'm sure everyone will fall in love, or sometimes hate, the ambiguous and enigmatic character of Rosemary Reed.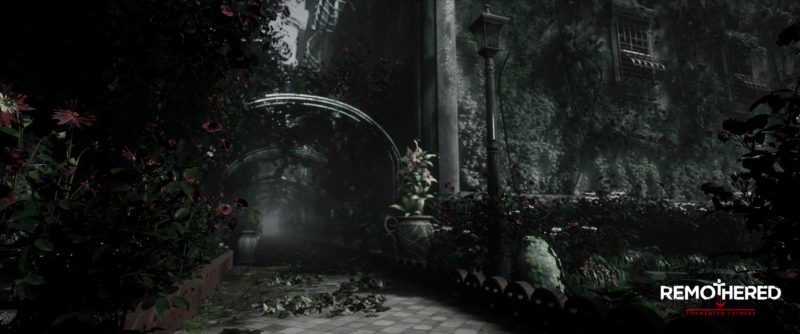 Q- Do you have any advice for indie developers, or people who aspire to be in the industry?
Just try, try, try and never give up. I took 10 years to give this the justice it deserved. I worked a lot, I ask to learn more, I ask to be believed and trusted, this gave me the chance to gathering experience, growing up and, later, also strongly believe in myself. No one starts being someone or a complete artist already, pretend from other people to be on your talent, your projects, your person.
Remothered: Tormented Fathers will release on PC and Playstation in Spring or Summer 2017. We will post more when the official release date is announced. Until then, we are just as anxious as all of you.