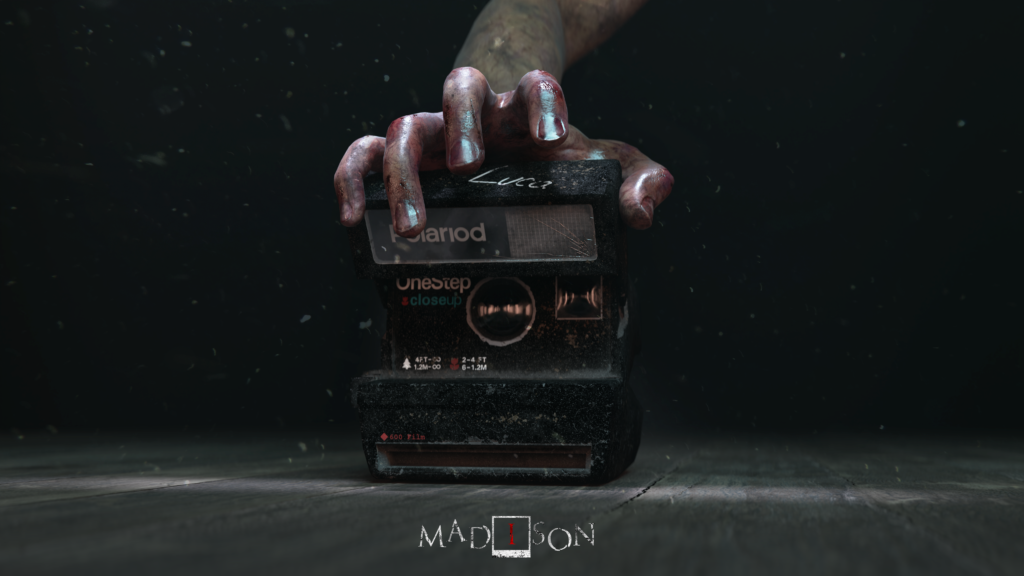 Developed by Nosebleed Games LLC, a two-person team based out of Argentina, MADiSON is a first-person psychological horror game that utilizes a Polaroid instant camera to, "connect the human world with the beyond." Players will take and develop pictures, solve puzzles and explore their surroundings, all in an attempt to survive the demonic madness around them.
Per the developer:
What would you do if you woke up locked in a dark room, with your hands covered in blood? Play as Luca, and endure the brute torture of MADiSON, a demon that has forced him to continue a gory ritual started decades ago, making him commit abominable acts. Will you be able to finish this sinister ceremony?
We're pretty impressed with the high level of graphical fidelity in the game overall. Environmental detail in particular has a very photorealistic, yet artistically stylized look to it. The game shows off a variety of creepy locales, including subterranean tunnels, dingy storerooms, gloomy churches, and of course, long, dimly lit hallways.
Fans of the iconic Fatal Frame series will be familiar with the mechanic of taking a photo which then reveals a hidden image within the developed picture. The game's recently released trailer and screenshots show off a number of instances where ghostly enemies and clues are revealed in the developed Polaroid photos.
Reviews for the MADiSON demo have been pretty glowing, so there's hope that it will be able to stand out among the glut of P.T.-inspired "hallway-horror" games. For anyone interested, you can play the demo right now on itch.io.
You can also check out the Official Steam Trailer for MADiSON below. The planned release date is sometime in 2021.