PC Gaming Show 2020: Latest Prodeus Gameplay Trailer Is A Bloody Delight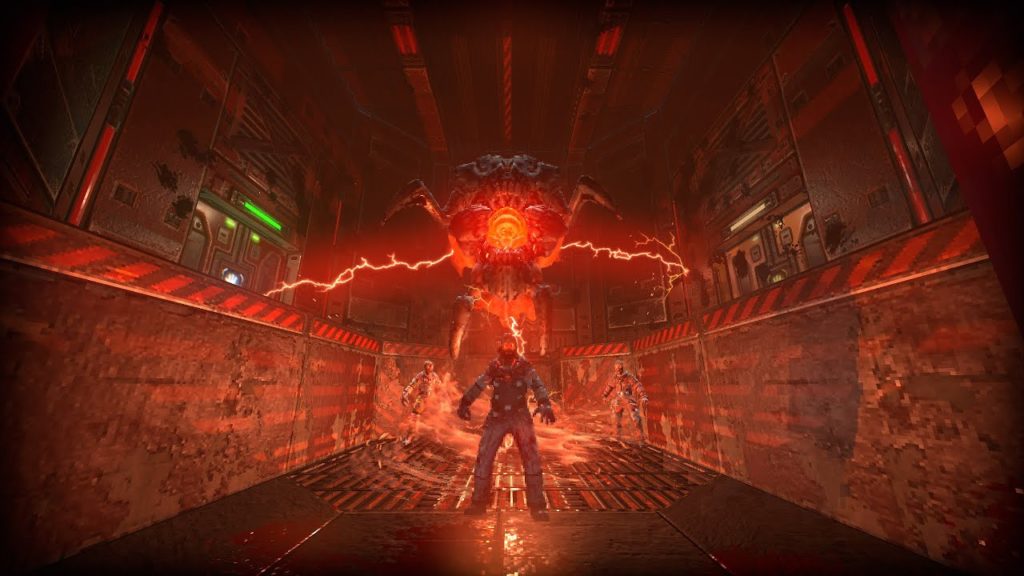 In blood-spattered first person, the latest Prodeus gameplay trailer looks like a bloody delight. Debuting at the PC gaming Show a few days ago, the game squeezes every ounce out of its 1990s-inspired hyper-violence. Initially planned to release in 2019, previous footage of Prodeus in action came out of a 12-minute alpha trailer. However, the year 2020 appears to be a better year in regards to a finalized release date. With a fall Early Access date revealed in the trailer, Prodeus appears to be in full swing. The trailer includes loads of guns and ammunition, and a look at a level editor that allows players to create and share new levels. It seems that large and unique maps are on the way if the zoomout is anything to go by.
The new game trailer shows large armored soldiers, eyeball spiders, a demon-dog, the undead, and some type of gargantuan glowing creature. Violence is the name of the game with Prodeus and the Steam page appears to have a "high quality 3D retro aesthetic" and outrageous visual effects, explosions, buckets of blood, and severed limbs ad Infinitum. The game is available for wishlisting via Steam. Grab your rainjackets friends, this is going to get messy.