P.T. Completely removed from PSN; Delete and lose it forever
That's right, kids. This craziness is not over. We all thought we'd be safe and able to download P.T., the playable teaser for the now cancelled Silent Hills, once it was delisted from PSN as long as we added it to our accounts, but reports suggest otherwise. Both Kotaku, Polygon, and upset fans have noticed that P.T., unlike any other download that gets delisted but remains available for re-download through PSN account history, is totally gone. Deleted. Lost forever.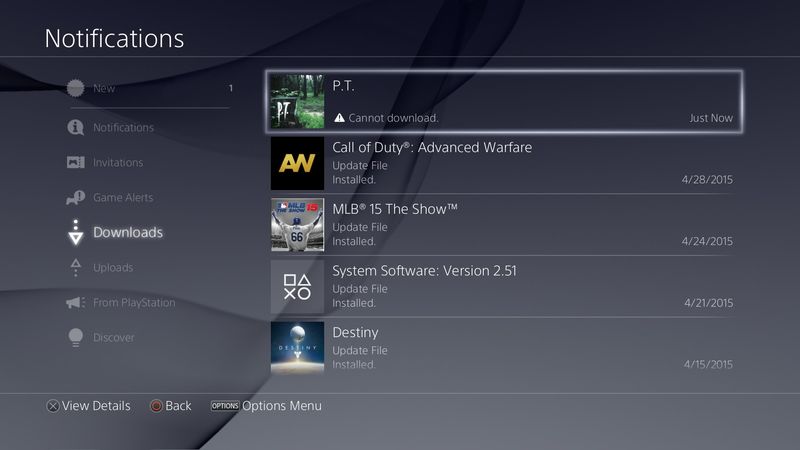 In other words, if you don't have P.T. already on your PS4's HDD, you're out of luck, myself included. Having put the game in my download history via the PlayStation Store website did not matter, and it won't for anyone else. Konami has gone ahead and ensured that P.T., and by extension Silent Hills, becomes a distant memory. Gamer parents will tell their kids when the PlayStation 6 is current gen about P.T., as if it was a legend.
"It was the greatest horror game never made."
"Why did they delete, Daddy?"
"Because, son, because … life can sometimes be unfair. Now take your Freddy Fazbear and get to bed. You have school tomorrow."
[Source] [Image: Polygon]