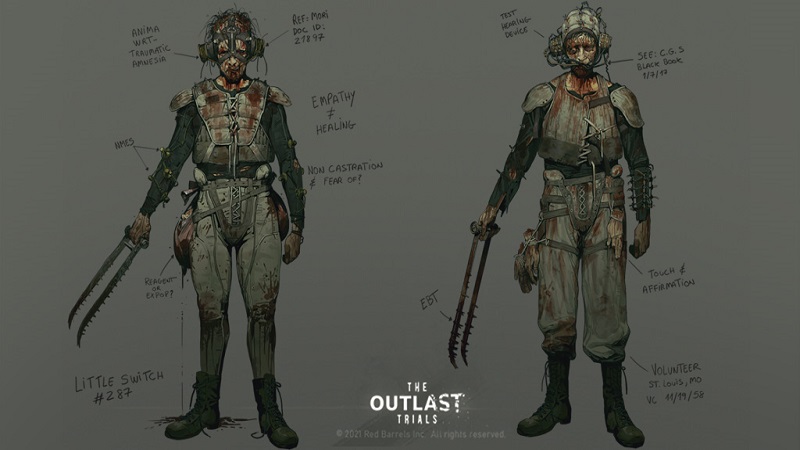 Some concept art for the upcoming The Outlast Trials has been posted on Twitter by developer Red Barrels. The images show a detailed design of one of the game's "many enemies" called Little Switch. They're depicted in classic Outlast style, with disheveled looks, blood splatters, a lust for violence in their eyes, and a deadly looking melee weapon labelled in one of the pictures as simply EBT.
Red Barrels also took the opportunity in the tweet to say that while the team has been working hard on the game, there is still no release date. However, the have promised to make an announcement as soon as the studio is good and ready. On top of that, one user had their concerns alleviated when they asked if the new game was going to be multiplayer-only, to which Red Barrels said that it, "can be played solo OR with your friends," but that it won't be a VR game.
We're diligently creating The Outlast Trials, and working towards a big QA milestone.
We do not have an official release date, but we will announce one when we're ready and the game is true to our vision.
Here is some concept art of one of the many enemies in The Outlast Trials pic.twitter.com/8EAfVpWpg3

— Red Barrels (@TheRedBarrels) April 9, 2021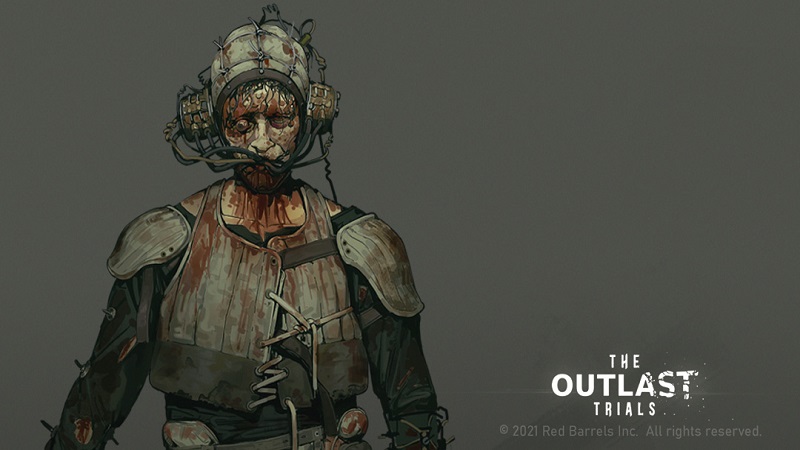 Late last year, the studio unleashed some The Outlast Trials screenshots, showing numerous locales with that creepy, disturbing and graphic aesthetic that fans of the series have come to expect. The Outlast Trials will be the third installment in the series (or fourth, if you count the Whistleblower DLC as its own separate game) and while not much is known about the story itself, Red Barrels said the following about it:
Set in the era of the Cold War, human guinea pigs are involuntarily recruited by the good folks at the Murkoff Corporation to test advanced methods of brainwashing and mind control. In a world of distrust, fear, and violence, your morals will be challenged, your endurance tested, and your sanity crushed. All in the name of progress, science, and profit. Survive alongside friends or dare to face the experiments by yourself.
All we can say is, it's exciting whenever they release new content surrounding the game. We know that it's due for release this year, but if you're a fan of the series, you'll likely be itching for a launch date to be announced ASAP. We'll keep you posted as soon as we hear of it. In the meantime, you can check out The Outlast Trials trailer below.