NVIDIA Releases Resident Evil 2 4K PC Gameplay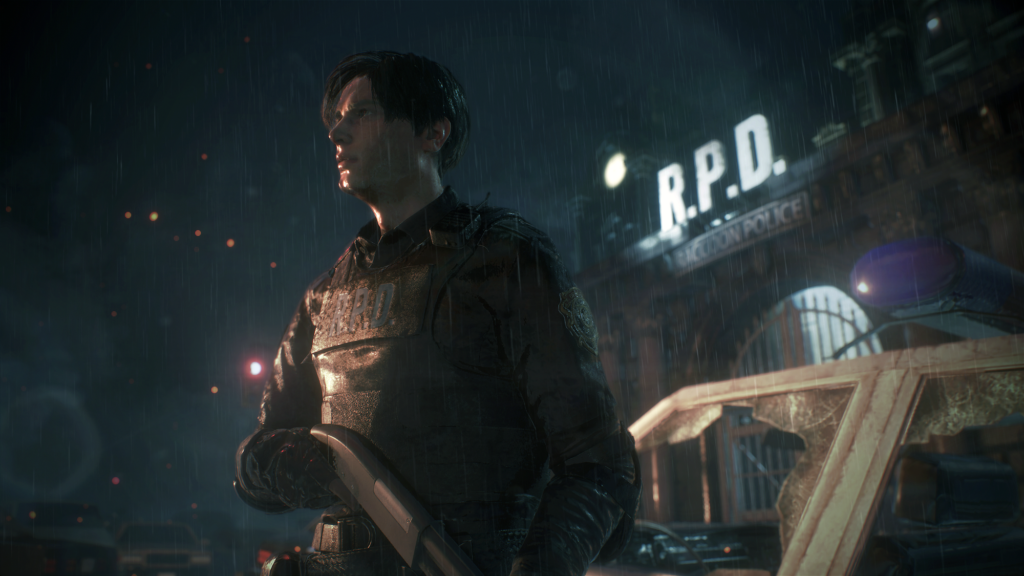 More Resident Evil 2 gameplay has released this week and the fandom couldn't be more ravenous. It's great to see unanimous celebration in the gaming community for the game and not just from our little horror circles. Our latest look at the game is courtesy of NVIDIA for the PC version of the game.
The newest footage returns Leon Kennedy to the spotlight in stunning 4K resolution, ostensibly with all of the game's graphics settings cranked up. I'm tempted to purchase the most elaborate gaming set-up I can afford just to be immersed in all the razzle-dazzle of  Resident Evil 2 in native 4K. The majority of footage thus far is set inside or on the premises of the Raccoon City Police Department, so don't expect new content, just a better look at what we've already seen. And as far as we're aware, Resident Evil 2 is not part of NVIDIA's list of games featuring their new ray-tracing technology like Metro Exodus is. Although, can you imagine how nice that would look?
Resident Evil 2 shambles onto PC, Xbox One, and PlayStation 4 on January 25, 2019.