New Wolfenstein II Gameplay Trailer Really Likes Murdering Nazis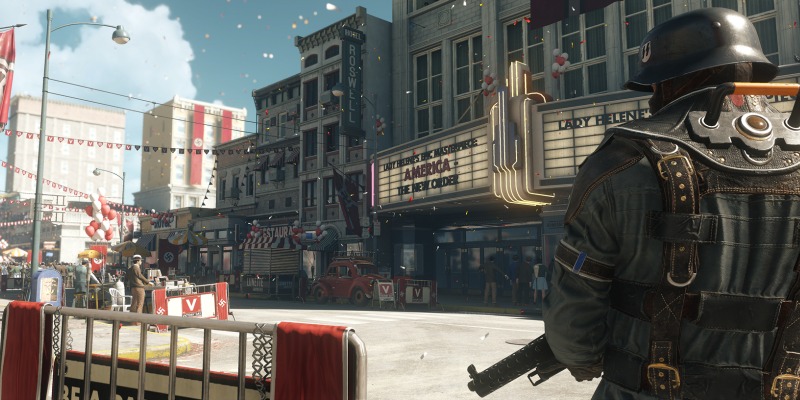 Bethesda has released another gameplay trailer for Wolfenstein II: The New Colossus, showing off plenty of Nazi killing carnage, as well as some other NSFW content that no doubt contributed to the game's lengthy ESRB rating description. Titled "NO MORE NAZIS", the trailer leaves little to the imagination when it comes to how BJ feels about armband-wearing fascists.
While there are a few new cutscenes shown off, a majority of the trailer focuses on gunplay in large environments with an emphasis on player verticality and dual wielding different types of weapons. We get a look at several new enemy types, including a towering mechanical monstrosity that BJ faces off with in some kind of town square. It's another promising look at Wolfenstein II that still managed to leave me wondering if Machinegames will be able to strike the same balance between gratuitous action and heartfelt drama as The New Order. If the trailer is anything to go by, the gameplay and story will be as visceral and over-the-top as ever; I just hope The New Colossus has a good heart beneath it all.
You can check out the full, highly explicit trailer down below.
Wolfenstein II: The New Colossus hits PS4, PC, and Xbox One on October 27, with a Nintendo Switch version hitting sometime next year. For more info on the upcoming shooter, you can check out our Quakecon coverage, where we interviewed the game's creative director Jens Matthies.