Microsoft Acquires Bethesda – Ghostwire Tokyo, The Evil Within, Doom, Prey & Others Now Under Xbox Banner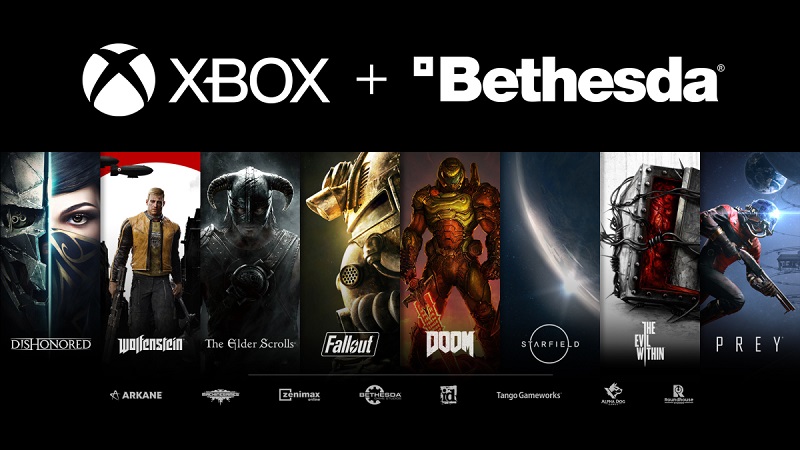 It's very rare in the gaming industry that giants of the industry join forces to make something bigger, but today is one of those rare occasions, as Microsoft has now acquired ZeniMax Media, including all of its subsidiaries, including Bethesda Game Studios, id Software, Tango Gameworks, Arkane Studios and more.
This acquisition will mean big changes for all of the associated franchises and includes a total of eight game studios being added under Microsoft's Xbox ecosystem. Thankfully, all of these changes look to be positive, since several factors of the acquisition have already been spoken about by various parties involved.
First of all, this means all past games involved with these franchises and studios will be available on Xbox Game Pass in the very near future. This is a win for all gamers, whether you play on a console or PC, or even stream to your mobile device with the newly launched xCloud service.
This also means most future titles released by any of these studios will be launched to Game Pass on day one, since they are now considered first-party titles in the ecosystem, and most of the future titles will be exclusive to the Xbox Ecosystem. A few exceptions to this exist, since some games are currently already announced and in development for other consoles, and any future games from these studios will be judged on a case-by-case basis as to whether they will also launch on other consoles.
So far, the list of games also coming to other consoles only consists of GhostWire Tokyo and Deathloop, which were announced as timed PS5 exclusives. Microsoft said that those agreements will remain in place since they were established before the acquisition, but that those titles will be coming to Xbox and PC shortly after their PS5 launch and available on Game Pass.
Many fans are already clamoring online for some of their dream projects from ZeniMax studios to come to light, including The Evil Within 3, Fallout: New Vegas 2 and several others. Now these things may be a reality in the near future, given the higher amount of support and budget that could now be put behind these projects. Of course, we'll have to wait for official confirmation on any of these future titles, but the future may be bigger and brighter for the ZeniMax studios going forward.
Stay tuned for any upcoming news about these franchises here as they come to light. It will be interesting to see what new projects will pop up in the near future!