Little Hope Goes Blair Witch in New Images and Trailer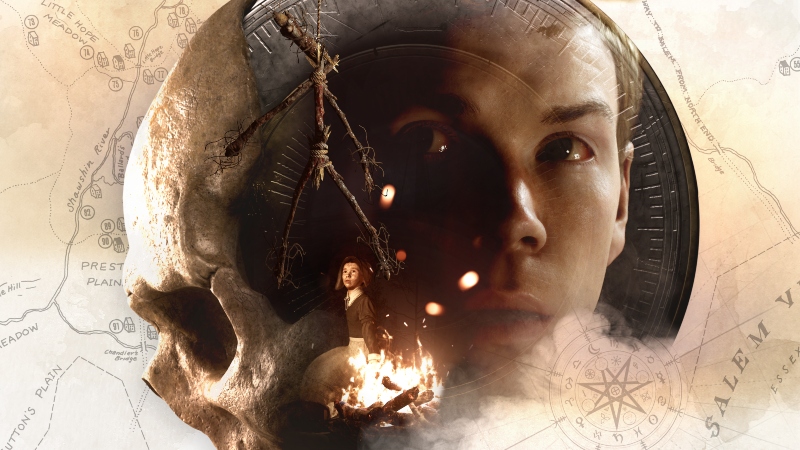 Supermassive Games has popped up from developing their upcoming title Little Hope to give players an update on the game, along with a general timeframe for release. Little Hope is the second installment of choose-your-own horror series The Dark Pictures Anthology. New images and a teaser trailer were released today, shedding some light on the story. It is set in Andover, Massachusetts, the site of witch trials that outpaced the convictions and executions of the nearby and better-known Salem Witch Trials. Supermassive describes the story thus:
Trapped and isolated in the abandoned town of Little Hope, four college students and their professor must escape the nightmarish apparitions that relentlessly pursue them through an impenetrable fog. Witness terrifying visions of the past, haunted by the events of the XVIIth century Andover Witch Trials.
That may mean that the chained enemy at the end of the teaser is meant to be Andover-born Martha Carrier, convicted of leading an army of witches and referred to as the "Queen of Hell". While jailed in Salem, she was heavily chained to prevent her spirit from wandering and was later dragged from her execution to a shallow, shared grave in. If anything leads to vengeful spirits wandering the Earth, that would probably be on the list. The arms seem heavily modeled on the wendigos from Until Dawn, but they could have found a way to work that into the enemy's story. One thing I am absolutely loving about this anthology is the shoutout to horror movie lovers. A team of young adults goes doing something everyone is yelling at the scream for them to stop doing, with horror following close behind.
85361
true
false
true
false
true
true
false
auto
false
ease-in-out
300
auto
false
0
true
false
%curr% of %total%
Little Hope keeps the play options from Man of Medan, allowing players to experience the entire story alone or online with a friend, or play a 'movie night' version of the story with up to five players on a shared system. It will likely keep The Curator as well since he is the narrator and keeper of the stories. The character shot seems to include Rami Malek in a red shirt, which would be his third appearance in a Supermassive game. Will Poutler appears as a character named Andrew, seen in a blue tee-shirt, and Ellen David brings the much more adult Angela to life. So far, things are looking good for Little Hope, even if I'm sad that it appears to be just another New England witch-hunt-begets-hauntings story. I was really rooting for my original theory and excited about how fresh that would be, versus a story archetype that has so many pop culture entries it qualifies as a subgenre. Hopefully Supermassive can save it with something- anything- worth actually revisiting the ghosts of women massacred for the sin of audacity in early New England. While we are on a slight dip in spirits, it is worth noting that Puritans never lived in the Pacific Northwest, and stickmen, called Twanas by the Twana Native American peoples, never appeared in New England. I can't find any notation of similar totems being used by those in the northeastern region during the 1600s, so if anyone has a lead on factual information about stickman totems in Puritan America, get in touch.
While I spent the entirety of Man of Medan's development excited for its eventual release, I'm losing faith in the originality of Little Hope at a rapid pace. Hopefully they'll renew it with some fresh content soon. The Dark Pictures Anthology: Little Hope is set to release in Summer 2020 on PC, XBox One, and PS4.