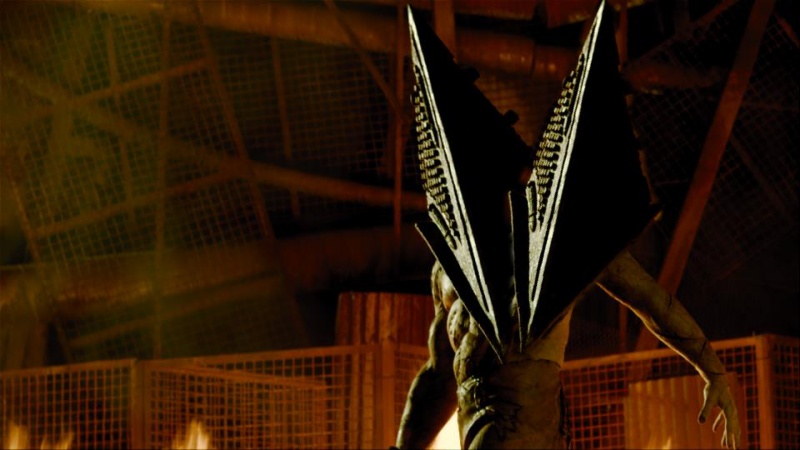 After the much-maligned cancellation of the promising Silent Hills project, Konami has been suspiciously mum on the future of the venerable horror franchise (aside from licensing the brand for use as a pachinko machine.) For a while it seemed as though Konami was looking to escape the console game space and focus their efforts elsewhere, but recent blockbuster hits such as Super Bomberman R and Metal Gear Survive seem to indicate otherwise.
With such hits incinerating store shelves with the sheer friction fans generate by tearing the cases from their retail prisons in a primal frenzy, it only makes sense that Konami would look into bringing back one of their biggest brands ever. We at Rely on Horror have managed to get our hands on a few leaked design documents that possibly point to a new Silent Hill game being in development.
While none of the concept art we managed to get ahold of explicitly says its for a Silent Hill game, it does seem conspicuously similar to many of the franchise's hallmarks. Consisting of twisted mind-bending monstrosities that bear all the signs of Silent Hill creature designer Masahiro Ito's classic work, the concepts are annotated with details relating to how they might tie into the game's story. Eagle eyed series fans will notice more than one use of the word "symbolism", which indicates that, like previous titles in the Silent Hill series, these creature designs will tie into the main story in a symbolic way.
An even bigger revelation is the inclusion of one character referred to as "Double Pyramid Head". Pyramid Head is one of the franchise's most memorable characters. So if the latest game features a Pyramid Head with twice the Pyramid Head power, one can assume he will end up being twice as popular. Silent Hill fans are nothing if not understanding of the liberties that sometimes need to be taken in game development, and I personally think that Double Pyramid Head is going to be a huge hit with the current fanbase.
Fans should expect a proper announcement from Konami in the near future. Going back to Silent Hill after firing talent like Guillermo del Toro and Hideo Kojima from what would've been an incredibly profitable project is a risky move. But these few pieces of concept art have convinced me that Konami is more than capable of handling such a nuanced and detailed franchise.
The only thing I can wonder at this point is what place will this game have in the overall Silent Hill canon? Is it a prequel to the first game's prequel? Or a sequel to the remake of the first game? Does the inclusion of Pyramid Head, who is exclusively symbolic to Silent Hill 2 and Silent Hill 2 alone, hint at a possible return for fan favorite James Sunderland? Will we see a Double James? Can Guy Cihi do two voices at once? Remember that game show elevator in Silent Hill 2? That was super weird right?
What do you think? Take a look at the leaked concepts down below and decide for yourself what they mean, regardless of what the creators will ever tell you. Just like a real Silent Hill fan. Shiba Inu! UFO! Kindergarten Cop!