Leaked Resident Evil: Village Art Finally Officially Revealed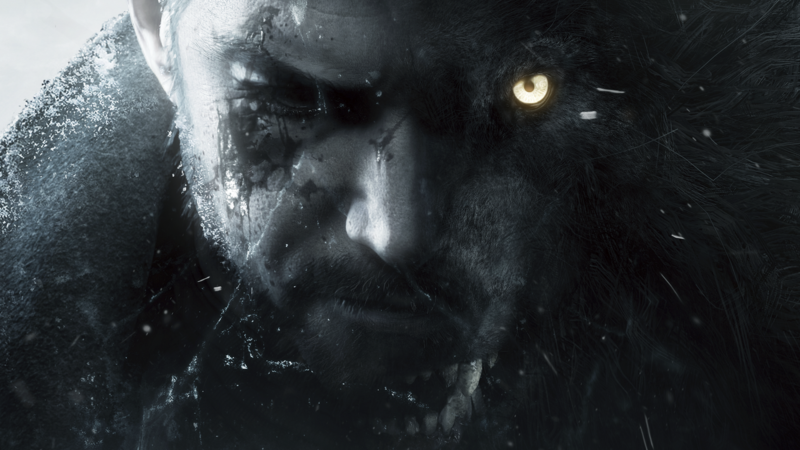 As we count down the hours (less than 24 at the time of writing) until the Resident Evil Showcase stream, our eyes have been positively peeled for any secret teases or hints at what may be coming. From overanalyzing a series of short clips the Resident Evil Twitter account released to really overanalyzing the teaser for the showcase itself, I've been in full-on velociraptor mode, stalking for new information. Much to my surprise, a new little tidbit did actually pop up, and official this time rather than an unfortunate leak.
Over on Reddit, user u/InfernalSaint23 noticed that the official artwork for Resident Evil: Village had been updated on PlayStation's official website. In amongst other titles in a "coming soon" section on the main page, Village sits innocently enough — save for sporting a new look. Up until now, the main cover art we've seen has been the (fan dubbed) Mt. Redfield look, with an ominous Chris overlooking the logo, blended in with a mountainous landscape. This new version shows the shadows on Chris's face bleeding out into an image of a werewolf:
If this looks familiar to you, then you'd be right. This image actually leaked all the way back in November when an update to the Steam DB page for Village accidentally included it. At the time, the image was very small and blurry, albeit not that hard to make out. Now that we have a full-sized version of it though, we can really drink in the details. It's interesting to note that what we're seeing is absolutely a wolf's face, not that of the Beast Men that have been shown off in trailers. I'd previously speculated that this isn't a plot twist reveal, but simply artistically representing Chris as "the wolf", as per Mia's "local tale" of a little girl being lost in the woods at night. It's a pretty common element of old-world-fairy-tales-designed-to-scare-children type things.
Only a few hours left before we finally get to see some new Resident Evil: Village footage, so we're going to remain hype until then. Capcom promises new reveals and more so get ready!