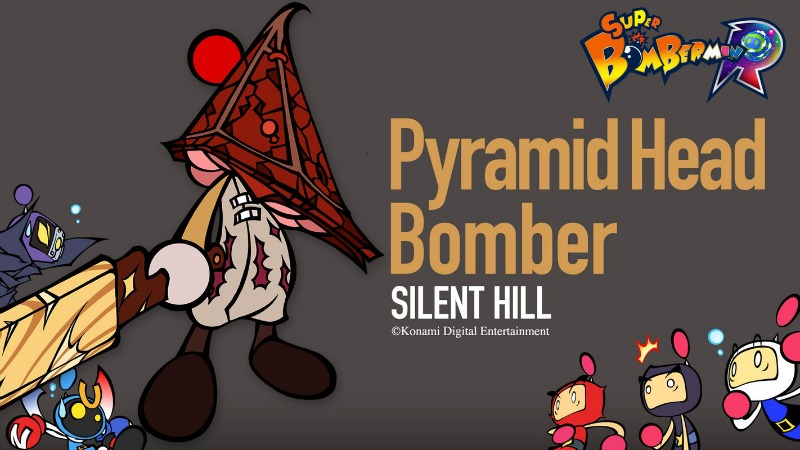 Konami has recently released a free update to the Nintendo Switch-exclusive Super Bomberman R, including four new stages, and three new playable characters based on beloved Konami properties, including Castlevania's Simon Belmont and Silent Hill's Pyramid Head.
This marks the first time that Konami has utilized the Silent Hill license for anything non-pachinko-related since Hideo Kojima's departure from the company, and the cancellation of Silent Hills in 2015, and what a return to form it is. Taking a fan-favorite character from a beloved 16-year-old survival horror title, and plugging him into a tepid party game is nothing short of genius, a degree to which only Konami is capable of. Such a treasured license as Silent Hill couldn't possibly be better served by proper HD remasters on modern systems, or even a new series entry. No no, Konami has it under control. Give the fans what they really want.
Oh, and they decided to bury Simon Belmont and Vic Viper right next to Pyramid Head. Sorry guys.
For all the updates included in the latest patch, you can check out the Super Bomberman R official website here.