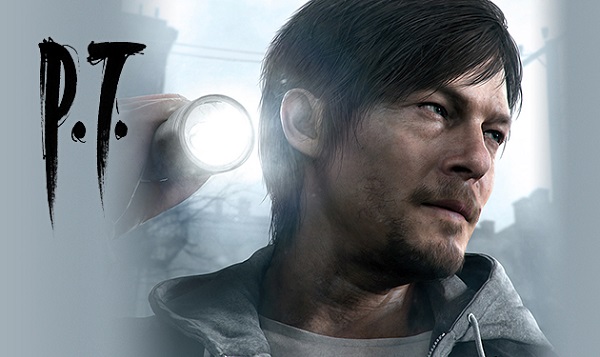 Update: Konami has issued a longer statement to Kotaku, confirming that Silent Hills is officially no more. It's done. Here's the full statement made to Kotaku:
Konami is committed to new Silent Hill titles, however the embryonic 'Silent Hills' project developed with Guillermo del Toro and featuring the likeness of Norman Reedus will not be continued.

In terms of Kojima and Del Toro being involved, discussions on future Silent Hill projects are currently underway, and please stay tuned for further announcements.
Original Post: After much melancholy this weekend after it was revealed P.T. would be removed from PSN and Guillermo Del Toro's comments about the project, Konami has issued a statement. Speaking to Gamestop, Konami has confirmed that The Walking Dead star Norman Reedus' contract has ended, confirming his involvement with Silent Hills is no more.
In regards to Silent Hills itself, the game originally announced to star Reedus and be overseen by both Hideo Kojima and Del Toro, Konami's response was vague, telling Gamestop that they "will continue to develop the Silent Hill series".
With the three big names attached leaving the project (four if you count Kojima Productions), the Silent Hills as we know it is no more. What Konami aims to do with the series after this drama is uncertain, but many fans are sure to feel a bit of heartache for what could have been.
[Source]