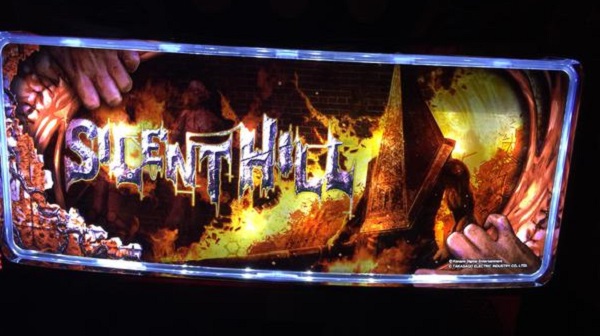 We all saw the uncomfortable Castlevania pachinko game last week, I'm sure. The one with "erotic violence" tagline. Well, in case you were wondering if Konami actually was going to push more of their IPs into that side of their business, you need not wonder any longer. Silent Hill Pachislot 3.0 has been recently announced by the publisher via a press event in Japan. As you can see, it's a brand new Japanese gambling pachinko machine using Silent Hill branding … and a picture of the Red Pyramid Statue? I don't know. More images can be found below from someone that attended the event and nabbed some pics.
Since it's called 3.0, I'm using there were previous Silent Hill Pachislot games, but I may be mistaken. Konami having their gambling businesses dip into their game IPs isn't exactly uncommon, but after the ire they've drawn over these last few months, especially from Silent Hills hopefuls, this news is sure to put some salt in collective wounds.
For us fans it's always like this.
さて、ゲーム性など細かい説明はTwitterだと難しいので、特徴だけ。 50G1セット、G数上乗せ有り、上乗せ特化ゾーン有りといったATが特徴かなと思いました。画像はAT中。 上乗せ特化ゾーンは…→続く #パチスロサイレントヒル pic.twitter.com/eEgkGbFZVJ

— みきてぃ@部長らしいよ? (@kurukurumikitty) August 4, 2015
さて、すみません、個人趣味でホラーホラーしたツイートになりましたが、実機のツイートします*\(^o^)/* 廃病院の中での試打だったため、暗くて見えづらいかもしれませんが、まずは筐体がコチラ☆ #パチスロサイレントヒル pic.twitter.com/gXvrdBOTfZ

— みきてぃ@部長らしいよ? (@kurukurumikitty) August 4, 2015