Journalism: Killing Floor 2 to bring back the Bloat's nipple piercings?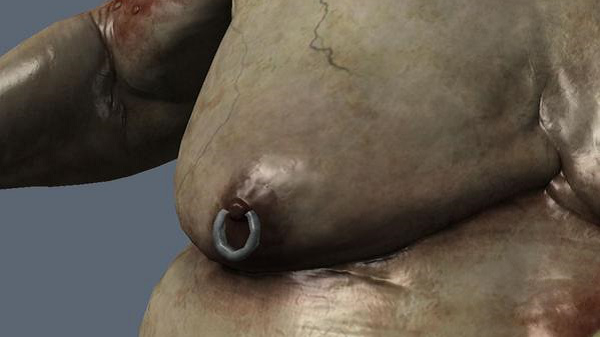 Ladies and gentlemen, through some accidental Twitter browsing I have stumbled upon what might be my crowning journalistic achievement. Tripwire Interactive's Character Artist Andrew Q has tweeted an image of the Bloat's iconic nipple piercings, last seen in Killing Floor 1. While they were notably absent from Killing Floor 2, fans on the forums have clamored for the return of this hot body modification. The forumgoers even put it to vote, with 81% of voters desiring the sweet areolas to be re-stabbed.
So I bring you good news, nip-lovers! This image clearly shows a higher-definition look at said nipple, so we can fairly assume that we're looking at a revamped Killing Floor 2 model. Whether it will be added to the game or not remains to be seen, but I've got my nipples crossed for good lucked. ALL HAIL THE PIERCED NIPS.
[Source]