Hunt: Showdown Is Now Available On PC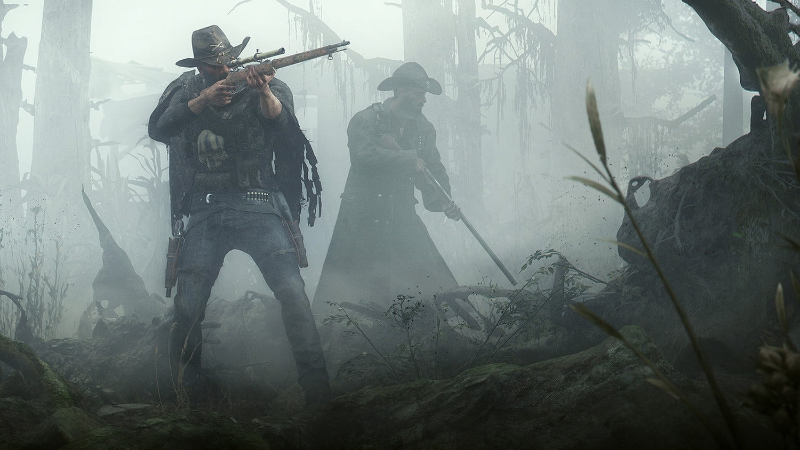 After a period of early access, which began with some concering issues, Crytek has finally formally launched Hunt: Showdown on PC (Steam), priced at $39.99. The PS4 and Xbox One versions will appear a few months later.
In addition, the game goes on sale along with its new DLC, Legends of the Bayou. This package includes in-game money, two new hunters, and two new weapons. If you already have the base game, you can buy the downloadable DLC for $9.99. The game plus the DLC can be purchased together for $44.99.
Hunt: Showdown's chief producer, Fatih Özbayram, said the following:
The development of Hunt: Showdown has been completely driven by the community, and that has been a very rewarding experience for the whole team. Together with the community, we were able to create the memorable, tense and fun gaming experience we set out to do. For example, a community request inspires us to add teams of three in Hunt along with many other features. So thank you very much to all those who have supported us throughout the development process, we could not have done it without you.
Hunt: Showdown is a horror-action video game focused on providing a brutal online multiplayer experience. The game is set in the nineteenth century in a world in which myths and legends are very real. Players embody hunters on the job in the swamps of Louisiana that's been invaded by terrible creatures. They must complete different hunting contracts to raise ranks. But in addition to the undead and spiders, other players are a threat and will set their sights on the bounty, even if it means killing fellow hunters.
A launch trailer celebrating Hunt: Showdown for PC is available as well. You can watch it below.