Horror Legend Junji Ito Cameos in Death Stranding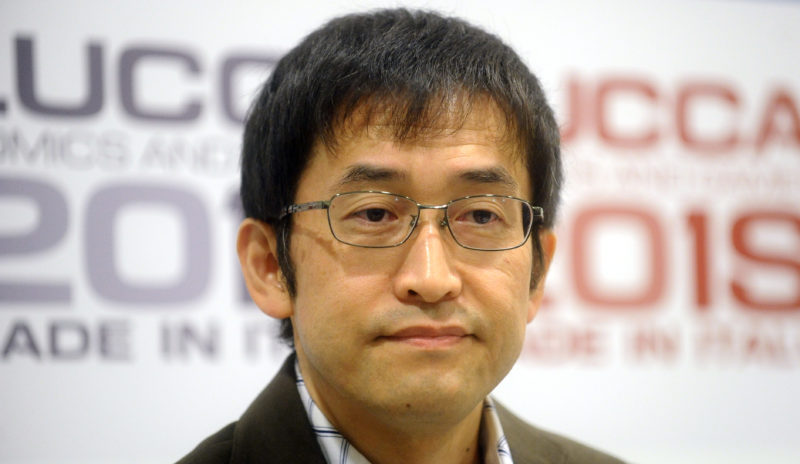 Zero-day is here, folks — Death Stranding has been released to the public, to near-universal conflicted feelings and unreachable consensus. Hideo Kojima and Kojima productions have unleashed their first post-Konami epic onto the world, and now that it's here, we can explore the world crafted for us. More importantly, we can dig through the experience to find all of Kojima's friends, scanned into the game engine and scattered across the game. Almost a dozen cameos have been found so far, but I have a feeling more will be uncovered as fans dive into the full scale of the adventure. We knew about some of Death Stranding's special guests already, like Conan O'Brien and Geoff Keighly, but there's several more that are quite the surprise. The biggest one for us horror fans, however, is the inclusion of Junji Ito — a legend among horror manga fans, with work dating back decades that defines the genre like no other artists before or since.
Obviously, Ito is not providing the voice — almost none of the cameos do in fact, but his likeness was scanned for the purposes of this cameo. Credited as "The Engineer", Ito's character appears to be linked to upgrades and mechanical customizations — although I can't confirm that. There still isn't a whole lot of information out there just yet, the closest I can find thus far is a short guide on how to get to him (maybe, assuming there isn't some other engineer in the game). As soon as we know for sure what he does, or there's a video of him, we'll link it here. Either way, it's pretty damn cool for a number of reasons, one of which being that it officially makes this a Silent Hills reunion party.
No, Death Stranding is not Silent Hills (surprise!), but the inclusion of this small cameo by Ito completes the circle of major players involved with Silent Hills/PT. Norman Reedus, Guillermo Deltoro, Kojima himself, and Junji Ito were all involved in Silent Hills, although we've never gotten to see what Ito contributed to the canceled title. I often joke about George A. Romero's Land of the Dead being a mini Super Mario Bros. reunion, but this is a lot more fitting (and complete). We'll never get Silent Hills, but it's gratifying to see that they're all still in touch — one way or another.
Death Stranding is available now for PlayStation 4 and also coming to PC summer of next year.
[Source]