Half-Life: Alyx Trailer and Everything You Need To Know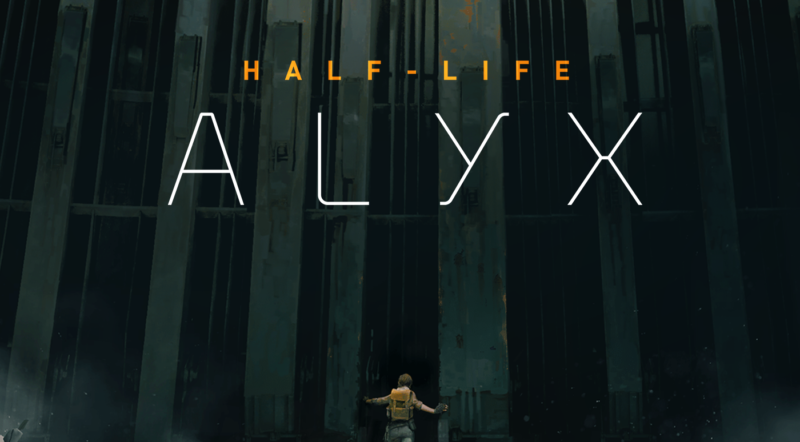 Rise and shine, Half-Life fans — not to imply that Valve has been sleeping on the job. Today's first look reveals that perhaps no one is more deserving of a rest. That's right, readers, the day many thought would never come is finally upon us: Half-Life: Alyx, the first Half-Life game since 2007, has finally been revealed for all the world to see. Announced a few days ago, we now have a stunning new trailer showcasing a return to Half-Life 2's iconic City 17, we get to see the oppressive nightmare of the Combine forces and the terrifying Headcrab controlled zombies in full Virtual Reality. This goes without even mentioning the stunning looking Source 2 engine, revealing familiar locations and one very familiar face that has simply never looked better. Check it out:
From the press release:
Valve, the creators of Half-Life and the Steam platform, today announced Half-Life: Alyx, a new, full-length virtual reality entry in the Half-Life series. Slated for release on Steam in March 2020, the title will be compatible with all PC-based VR headsets in March 2020.

Set between the events of Half-Life and Half-Life 2, Alyx Vance and her father Eli secretly mount the resistance to the brutal occupation of Earth by a mysterious alien race known as The Combine. As Alyx, players take the fight to the Combine to save the future of humanity.

Half-Life: Alyx was designed from the ground up for Virtual Reality and features all of the hallmarks of a classic Half-Life game: world exploration, puzzle solving, visceral combat, and an intricately woven story that connects it all with the characters iconic to the Half-Life universe.

"Everyone at Valve is excited to be returning to the world of Half-Life", says Valve founder Gabe Newell. "VR has energized us. We've invested a lot of ourselves in the technology. But we're also game developers at heart, and to be devoting ourselves to a VR game this ambitious is just as exciting. For that to come in the form of Half-Life feels like the culmination of a lot things we care a lot about: truly great games, cutting edge technology, and open platforms. We can't wait for people to experience this."

Half-Life: Alyx is powered by SteamVR on Valve's Source 2 engine, and can be played on Steam with all PC-based VR headsets.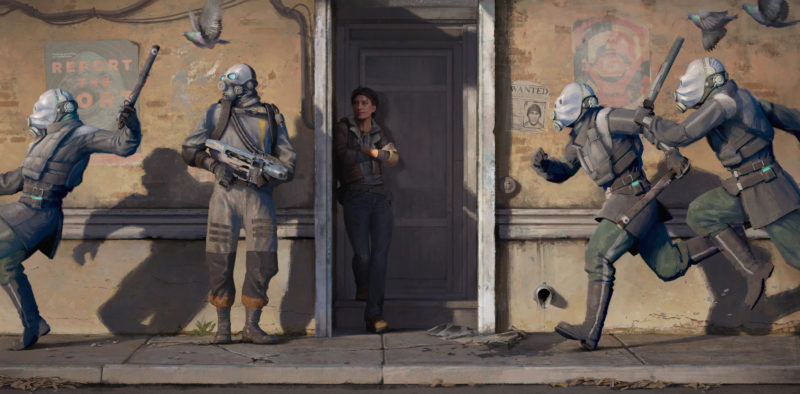 There's also a bevy of new screenshots to really drink up from the new trailer, and the Half-Life website has been updated with artwork, story details, and more. From the official site:
The loss of the Seven-Hour War is still fresh. In the shadow of a rising Combine fortress known as the Citadel, residents of City 17 learn to live under the rule of their invaders. But among this scattered population are two of Earth's most resourceful scientists: Dr. Eli Vance and his daughter Alyx, the founders of a fledgling resistance.

You and your father were relocated to City 17. In the years since, you've continued your clandestine scientific activity—performing critical research, and building invaluable tools for the few humans brave enough to defy the Combine.

Every day you learn more about your enemy, and every day you work toward finding a weakness.

Lean around a broken wall and under a barnacle to make an impossible shot. Rummage through shelves to find a healing syringe and some shotgun shells. Manipulate tools to hack alien interfaces. Tear a headcrab off your face and throw it out the window. VR was built for the kind of gameplay that sits at the heart of Half-Life.

Half-Life: Alyx supports a variety of play environments, locomotion methods, and input devices.

If you have VR hardware that works with a computer, then it works with SteamVR.

If you don't yet own any VR hardware, now's the time. Headsets support different sets of features, so the experience will vary between them. Half-Life: Alyx was built hand in hand with Valve Index, which is the highest fidelity option on the market, but the game works great with Vive, Rift and Windows Mixed Reality too. Check out the different options to choose which one is right for you.
They also reveal that purchasing a Valve Index VR headset or even just the Index controllers will net you Half-Life: Alyx for free, along with free content if you purchase one before the end of the year (better get saving, kids!). Valve also highlights the ability to create new content as a community through the Steam workshop:
A set of Source 2 tools for building new levels will be available for the game, enabling any player to build and contribute new environments for the community to enjoy. Hammer, Valve's level authoring tool, has been updated with all of the game's virtual reality gameplay tools and components.
Regardless if you're a returning fan or someone who's never even held a crowbar, Half-Life: Alyx is pulling a hard flex to not only get you behind the wheel of its latest epic, but also to force the industry forward on VR. Back in 2004, Half-Life 2 required the installation of Steam to run. Fans despised it at the time, finding it to be a huge inconvenience, especially as that early version of Steam was famously terrible. Today, Steam is such a baseline requirement for gaming on PC, players flip out when a game is exclusive to any other digital storefront. I'm getting the same sort of hard flex on trying to push towards the next big leap, in this case: VR.
Geoff Keighly also released a new episode of his Final Hours series, focusing entirely on the behind-the-scenes lead-up to today's announcement. There's a lot of Half-Life to pour over today, friends.
Half-Life: Alyx releases March 2020 on Steam VR, and is playable with all Steam VR compatible devices. It is available for pre-order now.
83441
true
false
true
false
true
true
false
auto
false
ease-in-out
300
auto
false
0
true
false
%curr% of %total%