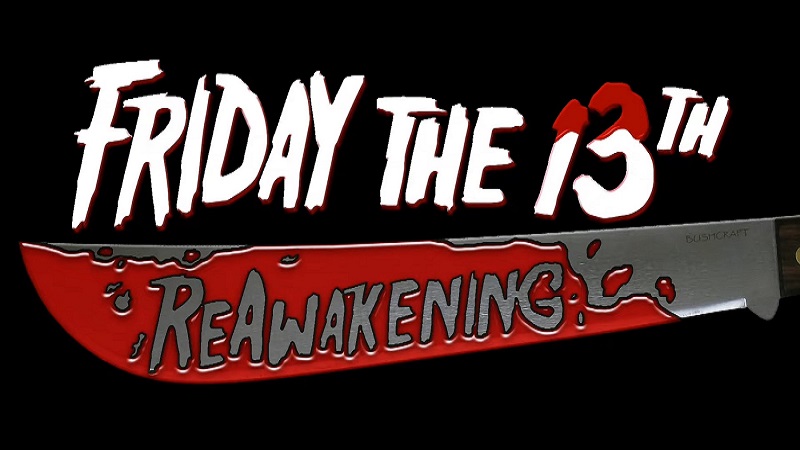 It's a bit of a shame that the servers for Friday the 13th: The Game were shut down last year. Pretty much any horror fan knows just how lucrative a game starring Jason Voorhees would be in the right hands. He's also unlikely to make an appearance in Dead by Daylight due to licensing issues, but that hasn't stopped fans from bringing the invincible serial killer to life using Grand Theft Auto 5's Scene Director mod.
A dedicated group of GTA and horror fans called Sudden Strike Productions has taken it upon themselves to create their own Machinima movie entitled Friday the 13th: ReAwakening. According to the team's YouTube channel, this version is based on the slasher series but set in an alternate timeline and retcons all the films after the fourth installment.
According to the video's description of ReAwakening:
When a group of out-of-towners purchase Camp Crystal Lake, it awakens Jason Voorhees from his watery grave. Hell bent on rage, Jason stalks and torments the new owners. KI KI KI MA MA MA!
Sudden Strike Productions looks to consist of just a couple of people who have incorporated a healthy cast of characters, as well as some music from the likes of Quiet Riot and Alice Cooper. It's an impressive fan project, all of which has been made in GTA 5 with some added mods. At just over an hour-long, this isn't some short fan-made animation, either. It's essentially a full feature, complete with dynamic set pieces and camera work.
Grand Theft Auto 5 isn't really known for its horror elements, so it's interesting to see a fully voiced project like this come to life. You can check out the full Friday the 13th: ReAwakening fan film below.
[Source]