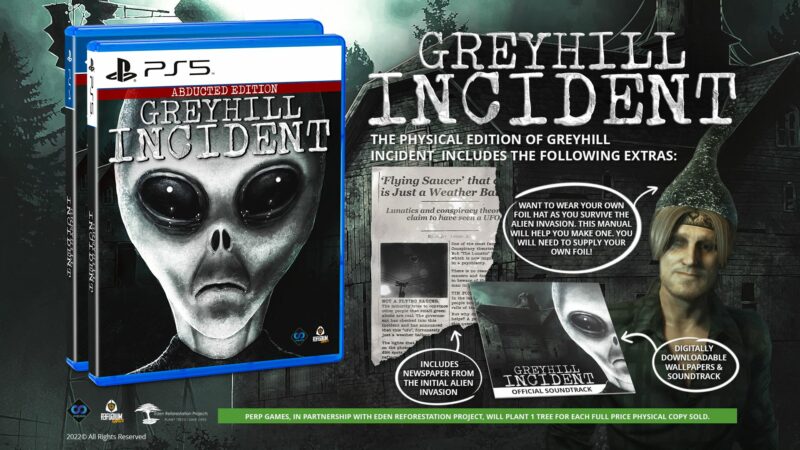 Greyhill Incident, the alien Invasion survival horror game developed by Refugium Games and published Perp Games, just got a brand-new trailer showing off a"found footage" mode for the game.
The grainy black and white trailer shows footage of the game through a body cam filter complete with scan lines, static, and artifacts, very similar to the look and feel of found footage horror movies like The Blair Witch Project and games like the opening VHS section of Resident Evil 7.
Refugium Games recently announced a deluxe edition of the game called the "Abducted Edition" which comes with a newspaper from the original Alien invasion, Digitally downloadable wallpapers, and a Soundtrack, plus a how-to guide on making your very own tin foil hat. The Abducted Edition is available exclusively at Perp Games.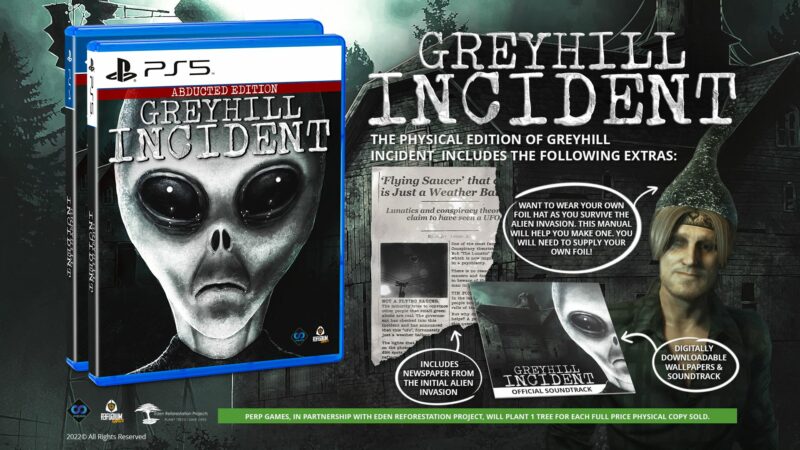 The game is set in 1992, where the residents of a small neighborhood near the village of Greyhill are concerned about UFO-related paranormal incidents that have happened there in the past couple of days. Afraid to call the police for fear they might end up in a psychiatric ward, they instead prepare by boarding up the windows of their houses and founding a neighborhood watch. Things soon escalate when the town is invaded by aliens and protagonist Ryan Baker must navigate across the neighborhood to save a neighbor in serious trouble and uncover the alien conspiracy.
Greyhill Incident launches for PlayStation 5, PlayStation 4, Xbox Series, and PC via Steam on June 9th. The regular version of the game is available both physically and digitally for PS5 and PS4.
You can check out the Greyhill Incident Found Footage Mode Trailer below.