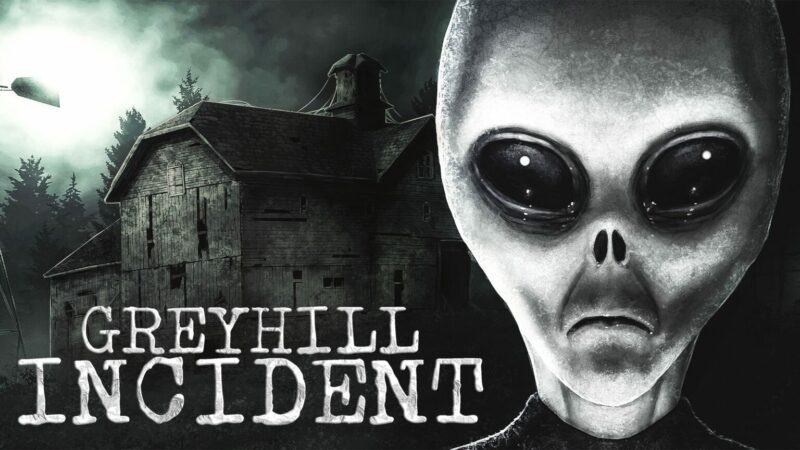 Publisher Perp Games and developer Refugium Games have announced that their alien Invasion survival horror game Greyhill Incident will launch for PlayStation 5, PlayStation 4, Xbox Series, and PC via Steam on June 9th.
The year is 1992, and the residents of a small neighborhood near the village of Greyhill are concerned about UFO-related paranormal incidents that have happened there in the past couple of days. Afraid to call the police for fear they might end up in a psychiatric ward, they instead prepare by boarding up the windows of their houses and founding a neighborhood watch.
Things soon escalate when the town is invaded by aliens and protagonist Ryan Baker must navigate across the neighborhood to save a neighbor in serious trouble and uncover the alien conspiracy.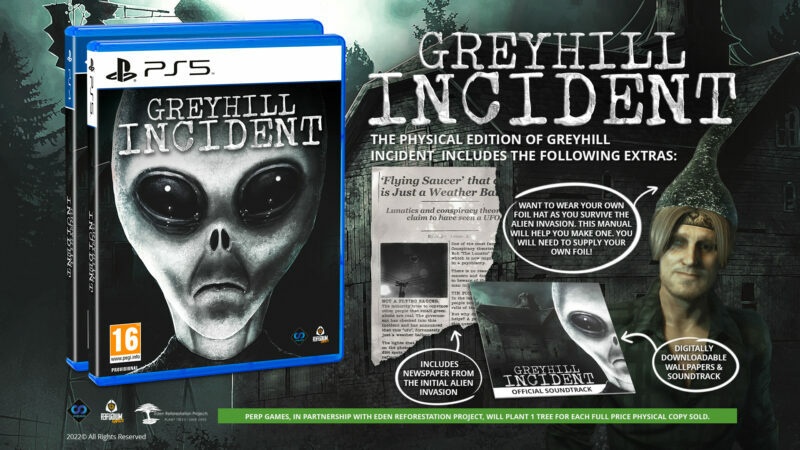 Key Features:
EXPERIENCE A CLASSIC ALIEN INVASION STORY
It's the early 90s in the US, and the media talks about weather balloons and conspiracy theories. But residents of the small neighborhood soon realize!
THE GOVERNMENT IS LYING
The recent increase in paranormal activities over the last few days has convinced the scared and now paranoid residents of Greyhill, that the Government is somehow involved. They trust no one. The small neighborhood of Greyhill is afraid to speak up and fearing being sent to the psychiatric ward, they avoid calling the police.
Alone, they prepare by boarding up their windows and founding a neighborhood watch.
GET ACROSS THE NEIGHBORHOOD AS AN AVERAGE GUY
As Ryan Baker, "an average guy" equipped with a baseball bat and a few bullets in his revolver, your path is to get across the atmospheric neighborhood of Greyhill to save a neighbor who is in serious trouble. Find useful items, solve puzzles and meet other neighbors as you fight to survive the invasion and guide Ryan through the neighborhood
INVESTIGATE AND UNCOVER THE TRUTH
Sneak through the open areas of the atmospheric US Neighborhood which has been invaded by Aliens & UFOs. Investigate houses & barns and search for ammo while you work up your way through the village and uncover the Alien Conspiracy.
AND BE AWARE OF THE SMALL GREEN MEN
A constant threat invaded the village with their flying saucers."They" are trying to abduct everyone in the village, taking samples of everything, making experiments, and probing people. Sneak, Run, or fight to get through Greyhill and beware of "The Greys".
Greyhill Incident launches for PlayStation 5, PlayStation 4, Xbox Series, and PC via Steam on June 9th.
The PS5 and PS4 versions will be available both physically and digitally. You can wishlist the game on Steam here.
You can watch the new release date trailer for Greyhill Incident below.