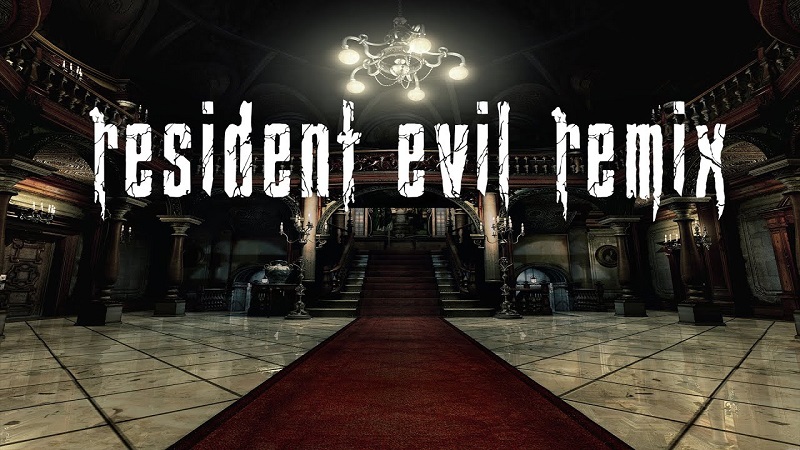 Remember how some of you Resident Evil fans have been begging for an over-the-shoulder remake of Resident Evil 1 in those comment sections lately? Your wish may soon be granted with Resident Evil Remix, a fan-made mod.
While it may not be coming from Capcom themselves, professional modder Mr. Curious has just announced he is nearing the completion of his total remake of RE1 using the RE4 engine for PC. This has been a project of passion for around two years, and it is finally near the end.
There is a beta build fully playable right now, though it is not publicly available yet. I know this isn't exactly the RE Engine remake that many fans are asking for, but it could be the closest we'll ever get to experiencing the Spencer Mansion from a new perspective (except maybe Lost In Nightmares, but I digress.) That alone makes this is a pretty cool thing to see.
Take a look at some of the screenshots and video footage below to see how robust and fully-featured this mod is shaping up to be. While Mr. Curious does take some liberties with the item and enemy placement (hence the name: Remix), all of these changes look to be positive so far. Mixing up the puzzles and enemies will make the game feel fresh when we get our hands on the final build, instead of just re-treading the exact same areas and scenarios over again.
You can check out various YouTube videos on his channel to see some more of the progress and dev diaries, and also watch a playthrough of the most recent build from our friends over at Residence of Evil below. We'll continue following and reporting on this as it nears completion, and hopefully, we'll all be able to delve into the final build sooner than later.