Go to Hell in Agony on March 30th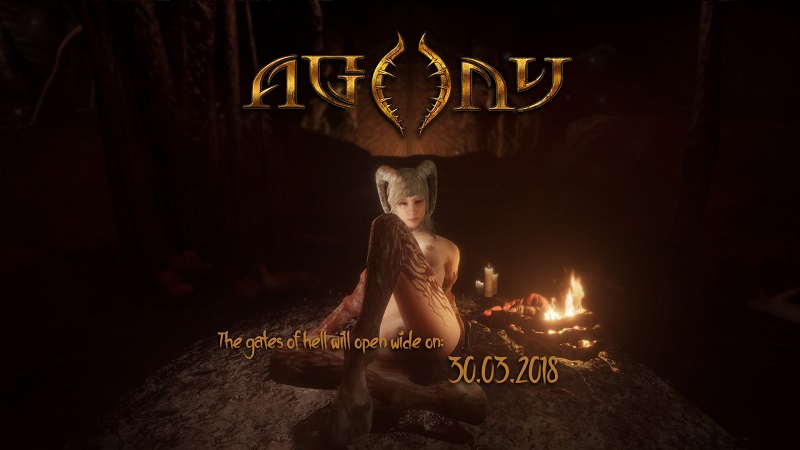 The hellish Agony now has a release date after being previously delayed to expand upon the game with publisher funding. Players can get set to experience its really-fucked-up rendition of hell on March 30th on Windows PC, and presumably Xbox One and PlayStation 4 simultaneously. It may seem far off, but when has a game ever been better by being rushed?
No new details or content have been shared with the release date announcement. All you'll get is the cheesy and suggestive image above, stating that hell will "open wide". Notice that the text is right on top of a female demon's crossed legs where her crotch would show. *eye roll*
That aside, I very much look forward to Agony. The demo showed off a stunning and terrifying concept of hell that never stopped being gruesome. I look forward to seeing just how disturbed the collective imagination of developer Madmind Studio is.